hotel monaco portland xoxo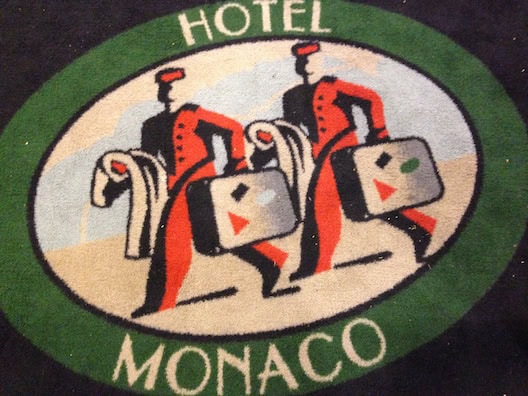 The only problem with staying in a hotel as nice as the Hotel Monaco is that you never want to leave.
That's why I didn't get to see as much of Portland as I might have when I went to visit my daughter last week.
We took one look at the lobby and did a little rain dance so we wouldn't feel the need to go out.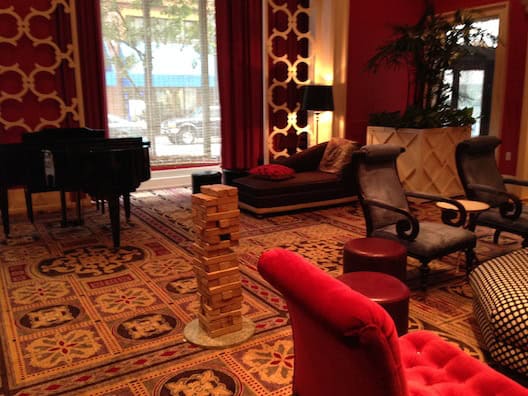 And that was before we even got to our room. Or, as I should more appropriately refer to it, my daughter's dream apartment.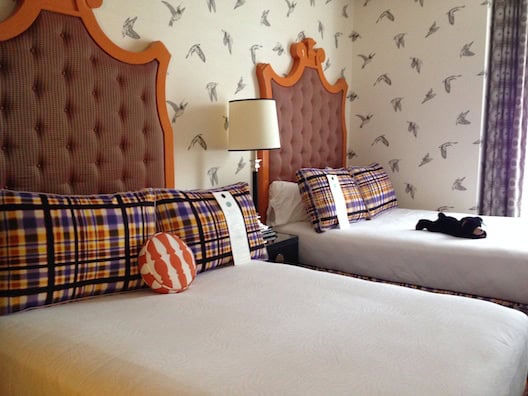 Not only did we have a bedroom with two queen-sized beds – Sara immediately called dibs on the one with the adorable stuffed bear – but we also had a gorgeous living room with another TV, a pull-out couch and a work area where I set up my laptop. We had these beautiful lamps.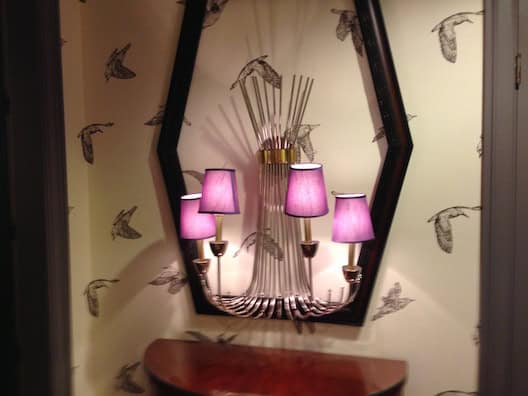 And, sigh, we had this bathroom.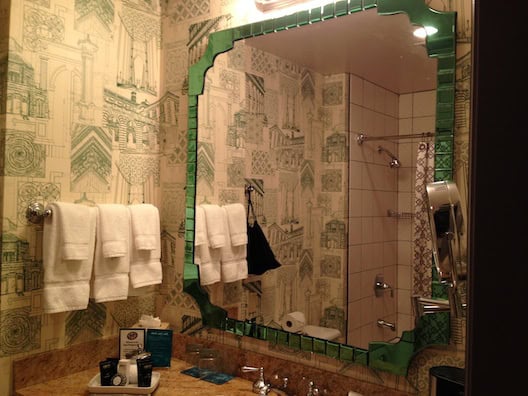 As I've mentioned before, I love Kimpton hotels and try to stay in them whenever I can. There are certain signature Kimpton features that always make me feel at home, and they made us smile as soon as we walked into the Hotel Monaco.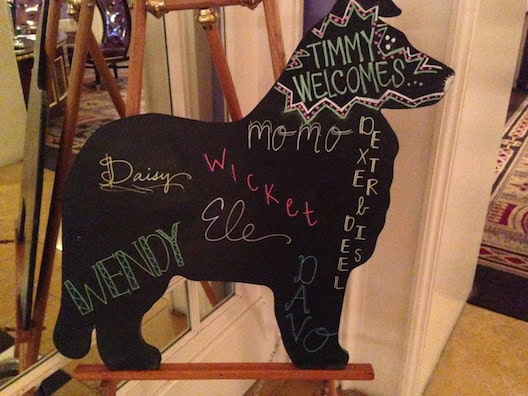 * They are dog lovers. A blackboard at the front door welcomes the canine guests arriving that day; a jar of treats awaits on the counter; and Daphne, the hotel dog in training, rests under the concierge's desk.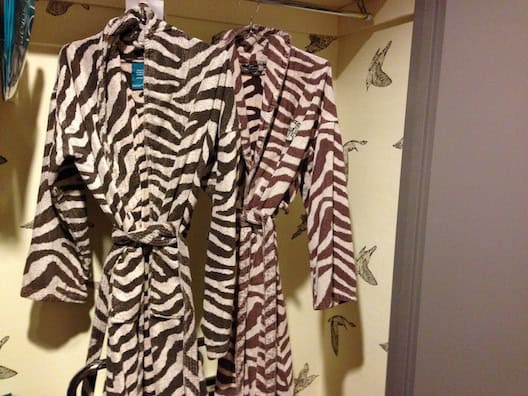 * The robes. When I'm in my room, I spend most of my time wrapped in one of these cozy animal-print robes. They are plush and cushy and fun.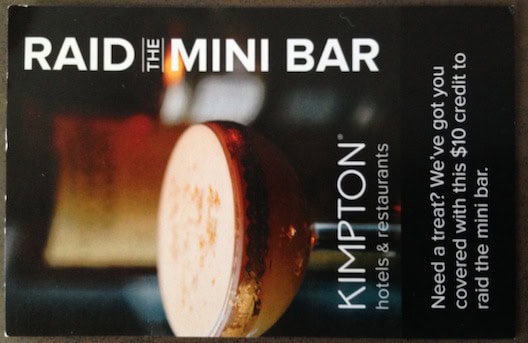 * Kimpton Karma Rewards. As a member of Kimpton's loyalty program, I always get free internet and a $10 credit towards the mini-bar. This feels like such a luxury because I don't know about you but I'm always afraid to even touch anything in the hotel mini-bar for fear of getting charged some exorbitant amount of money.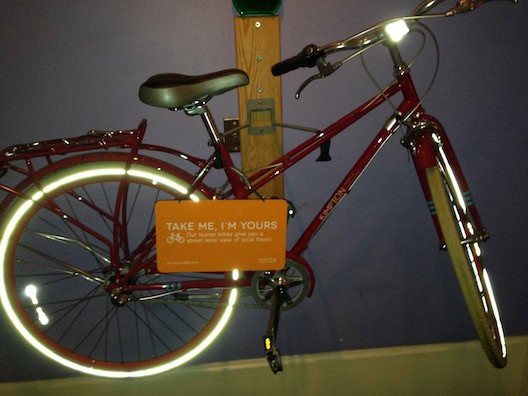 * Free bikes, yoga mats and hula hoops. Kimpton is all about having fun and staying active, and they let you borrow a bike to get out and see the city. Yoga mats come in every room, and hula hoops are available in the gym.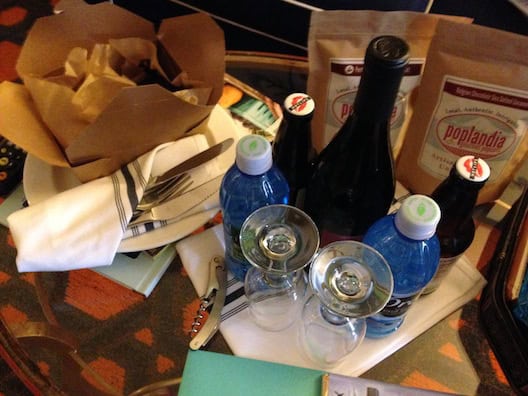 The reason I am most loyal to Kimpton, though, is their service. They always go above and beyond, and I'm going to point out two things they did that will blow you away, starting with these goodies, above, that were waiting for us when we got back from our walk to Powell's.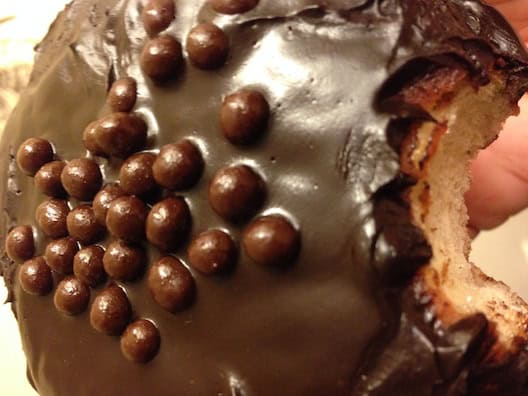 Nicole, the concierge, had left us a lovely note, saying, "I know you can't resist your Dunkin' Donuts but when you're in Portland you won't be able to resist the taste of a Blue Star Donut!" SHE HAD READ MY BLOG! AND SHE HAD LEFT US DONUTS! I can't tell you how moved I was that she had actually taken the time to read my blog and then go out and surprise me with something that she knew would be personally meaningful to me. That is what real customer service is about. The donuts were amazing but, seriously, the fact that she had cared enough to spend time on my blog is something I will never forget.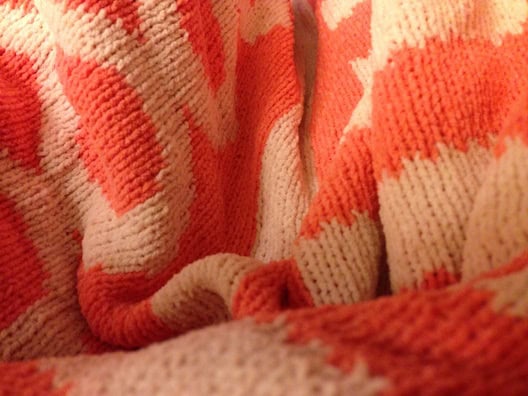 Although I haven't talked about it as much as my donut obsession, I also have a thing for blankets. So, once I had snuggled up with this one, I knew I wasn't getting up any time soon. I Tweeted about it, and here's Kimpton's reply.

OMG! THEY LET ME KEEP THE BLANKET! What can I possibly say except "Thank you?" Which is what I'm saying again now. Sara and I even pinned a note to the cute little bulletin board hanging in the hotel garage.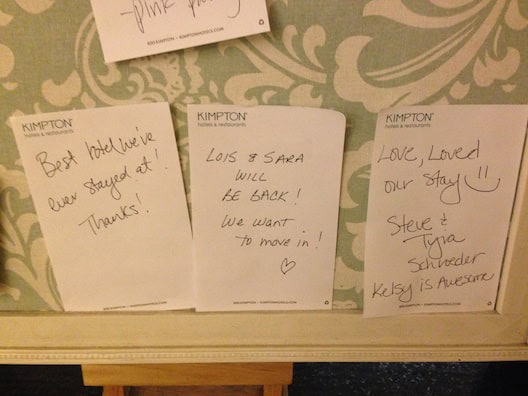 So, here I am, back home, wrapped in my Kimpton blanket, feeling nostalgic for the Hotel Monaco and listening to "Portland Woman" by the New Riders of the Purple Sage (yes, I was kind of a Deadhead in my younger days), which I haven't been able to get out of my head since I originally planned my visit. Only now, I'm switching the lyrics a little to assure you that whenever you're in Portland, Kimpton's going to treat you right.