kimpton hotel palomar philadelphia
Continuing our quest to stay in every Kimpton hotel in the country (a goal I quickly added to my bucket list after our most recent stay), Michael and I spent last weekend at the gorgeous Hotel Palomar Philadelphia.
As I've mentioned before, one of the many things I love about Kimpton is that, although they make you feel right at home in any city, thanks to their signature features —
like their cushy animal print robes —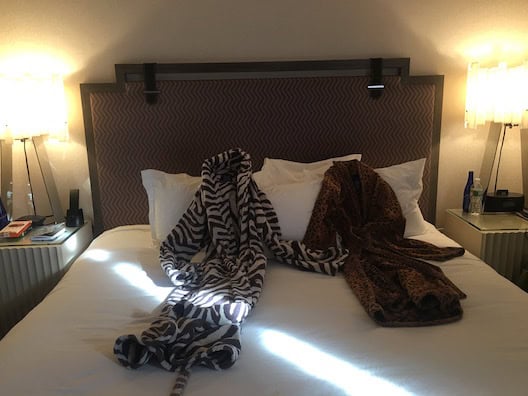 and the $10 credit Kimpton Karma rewards members get to raid the well-stocked mini bar —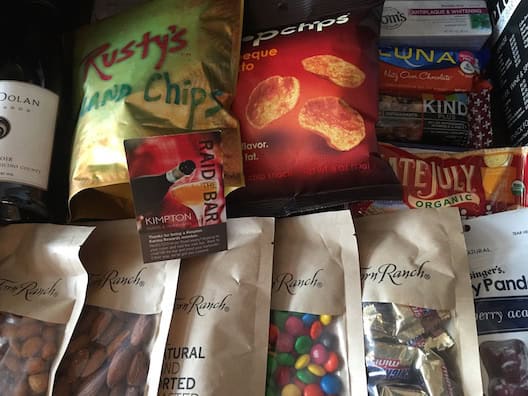 they do an amazing job of celebrating their local community and giving you a real feel for where you are.
For example, the Palomar Philadelphia is located in the historic Architects Building designed by Paul Philippe Cret in 1929, and it's stunning.
This is what you see when you get off the elevator on the second floor.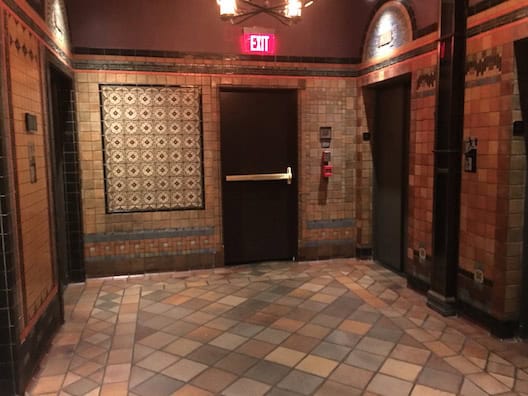 It's like you've been transported back in time to a period of elegance, where detail reigned.
And speaking of detail, look at the inside of the elevators themselves! Isn't that top picture awesome? It made me smile every time the elevator door opened and I saw that one, although this one is pretty creative, too.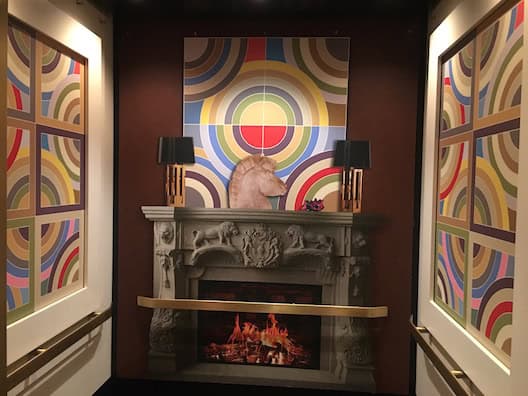 That's the thing about Kimpton hotels. There's art — really original, unique pieces — all over the place.
Like these Benjamins because, well, it's Philadelphia.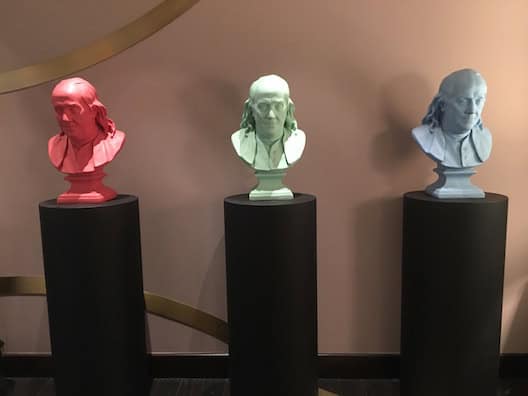 And we wandered up to the top floor where we got another dose of history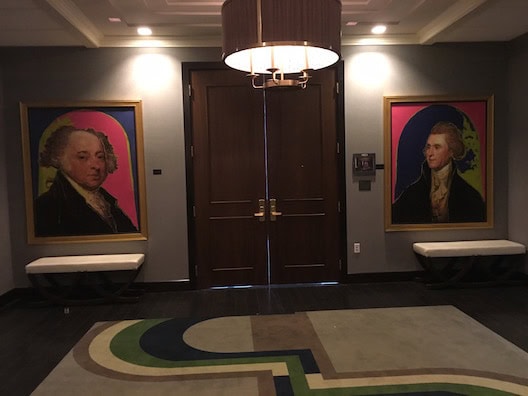 and found this cozy library.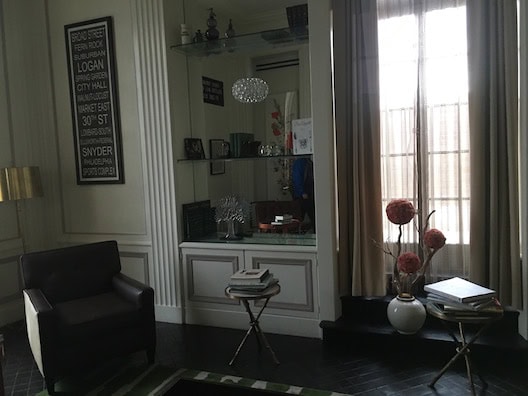 The Palomar Philadelphia is filled with cozy nooks and crannies like this one, in the lobby,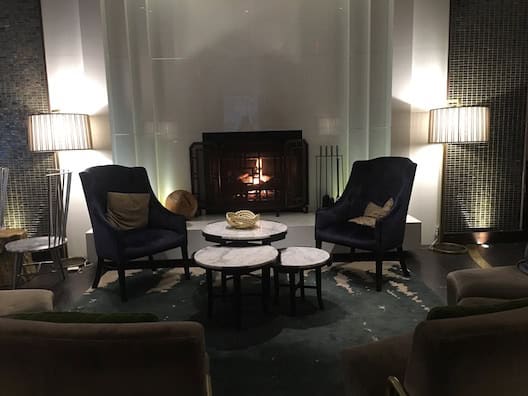 and this one, also in the lobby, where they provide complimentary coffee and tea in the morning.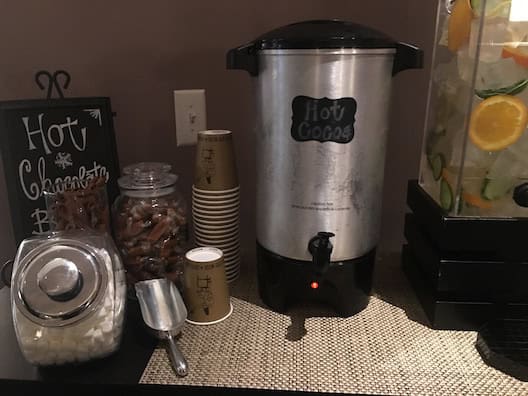 And, because it's cold in Philly this time of year, they also offer complimentary hot chocolate all day. With marshmallows. And caramels.
Now, as incredible as all of this already looks, I've saved the best for last. Nobody does customer service better than Kimpton, and look what welcomed us when we first arrived in our room.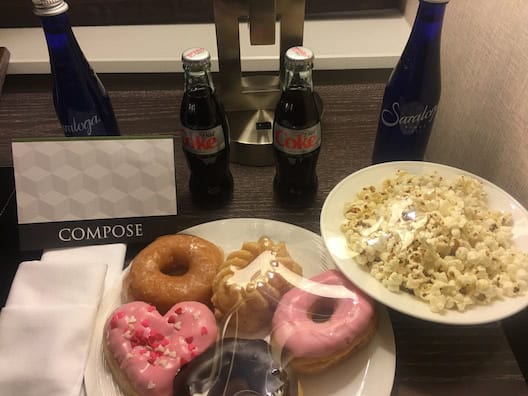 No kidding, I almost burst into tears. All of my favorite things — Dunkin' Donuts, Diet Coke, popcorn — were waiting for us, with a lovely note from Kristin and her team, wishing us a wonderful visit with our son. We were blown away but shouldn't have been surprised because, as I said, nobody does customer service better than Kimpton. You can see that just from the #KimptonKarma and #KimptonLove hashtags on Twitter and Instagram.
So, I immediately logged on to Twitter (you get free internet as a Kimpton Karma rewards member) to join the love fest. I Tweeted photos of my welcome gift and my elevator obsession and, in 140 characters, wrote a love letter to the very special people at the Palomar Philadelphia.
And this is what they wrote back: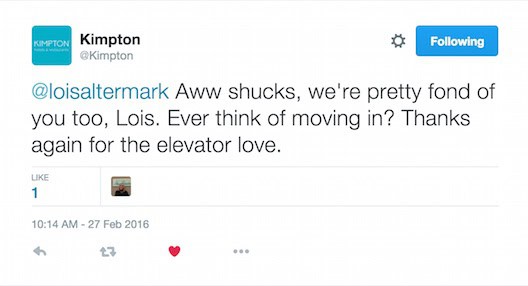 I really hope they're not teasing because Michael and I are packing up the house and getting ready to move in.