eating our way through germany on our viking river cruise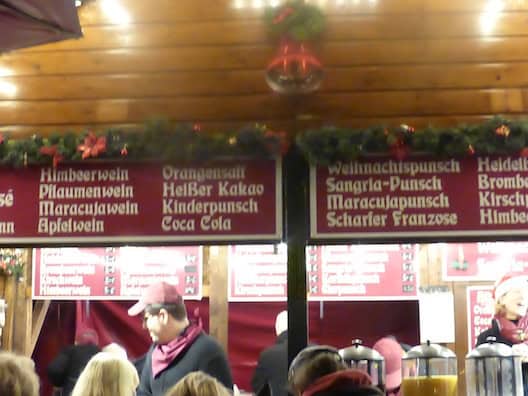 One thing our Viking River Cruise through Germany had in common with the Christmas Markets we visited along the way was that they both gave food a starring role.
In case you missed it — or just to get in the right mood for what you're about to see — you may want to take a minute to go back to yesterday's post and look at my pictures from some of our favorite Christmas Markets.
On the cruise itself, we had a delicious dinner one night celebrating the country's cuisine. These were all dishes we would get to taste often during our trip, especially at the Christmas Markets.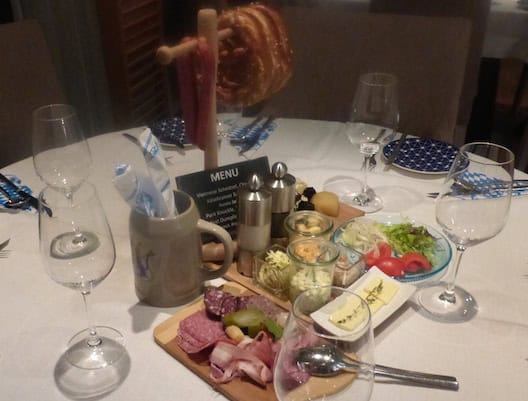 Now, I didn't think I was a bratwurst kind of girl but somehow I found myself on our first night in Cologne with a slab of meat on a stick.
And I finished the entire thing.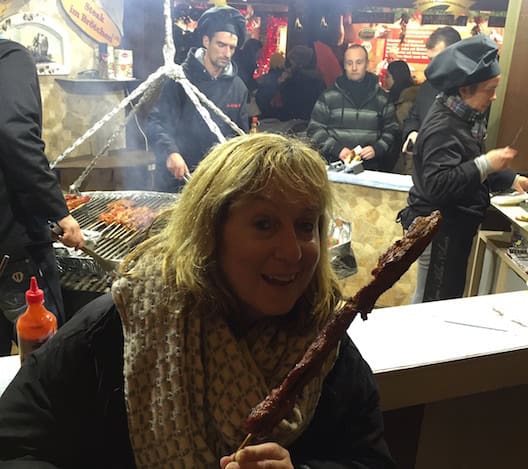 I felt kind of bad because the amazing smell was testing Michael's vegetarianism big time but we quickly discovered potato pancakes — a staple of the Cologne markets — which were fried to perfection and served with a generous helping of applesauce.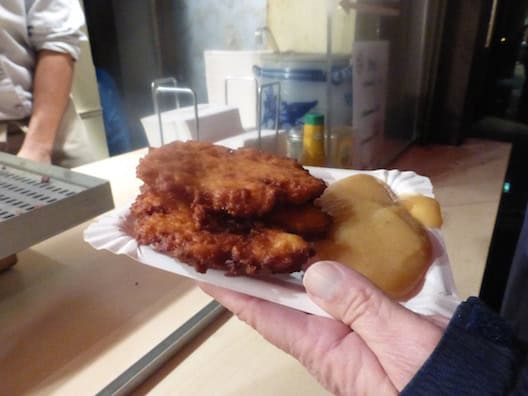 Everywhere we looked, there were sweets, from candy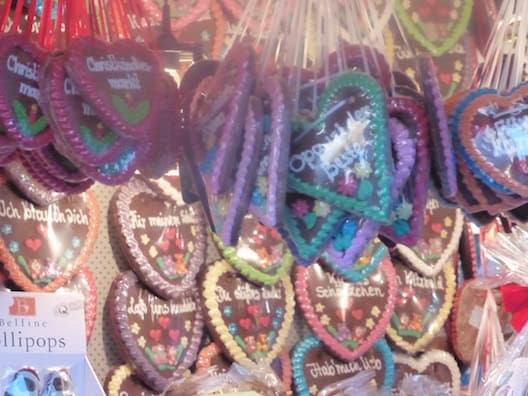 to crepes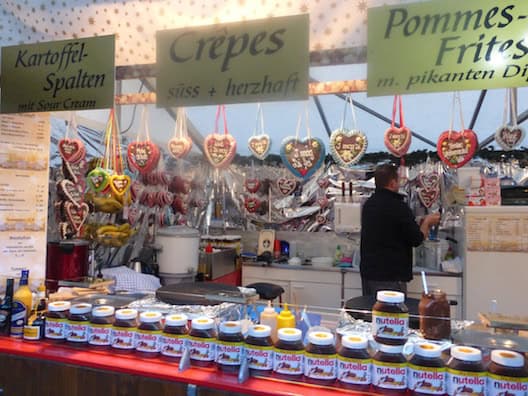 to pastries of all kinds.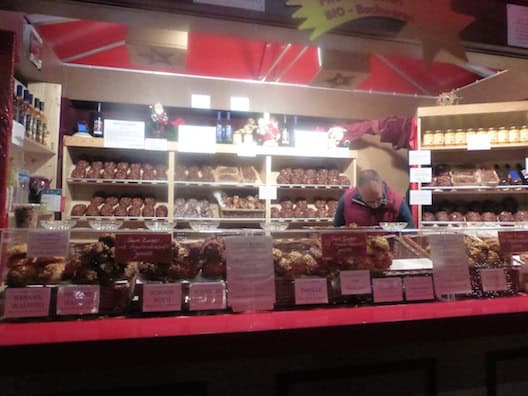 And pretzels! The real kind of pretzels!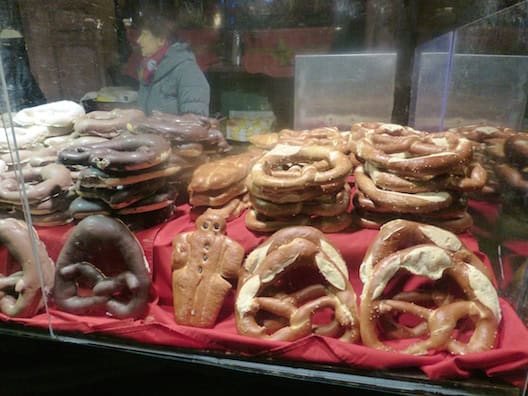 It was so much fun trying to figure out what the signs meant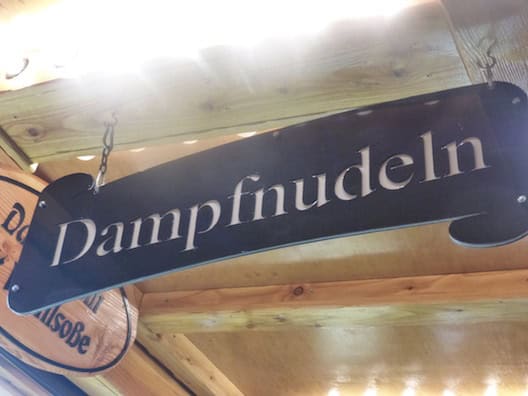 and what the people were actually making.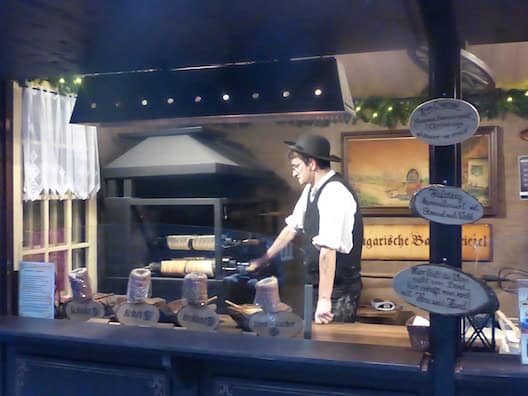 We easily recognized frankfurters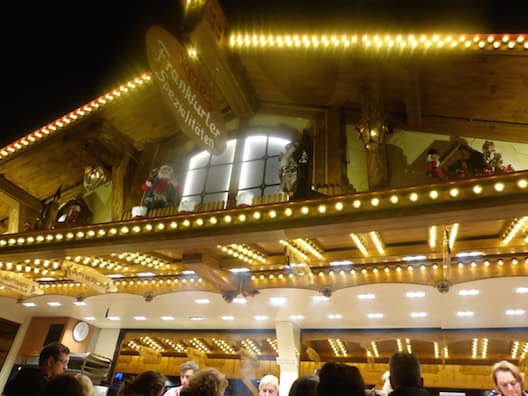 and quickly got used to seeing this sign (remember the mugs I loved yesterday?)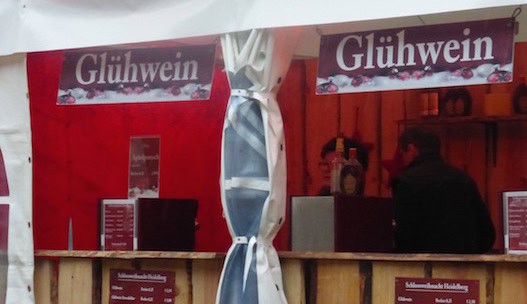 and we figured out pretty quickly that Schneeballen meant Snowballs!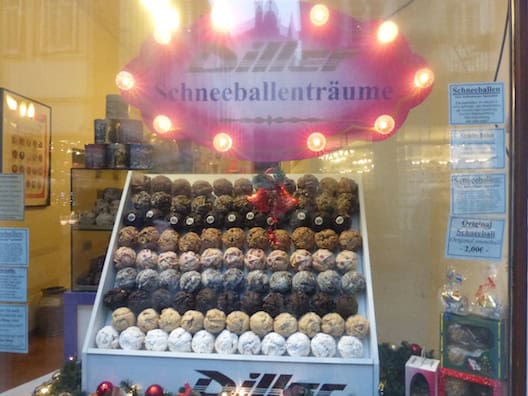 Note: These, sadly, don't taste nearly as good as they look although if you go in knowing to expect a cookie-like inside rather than something soft and creamy, they do grow on you.
We didn't expect to find Mexican food at the Christmas Markets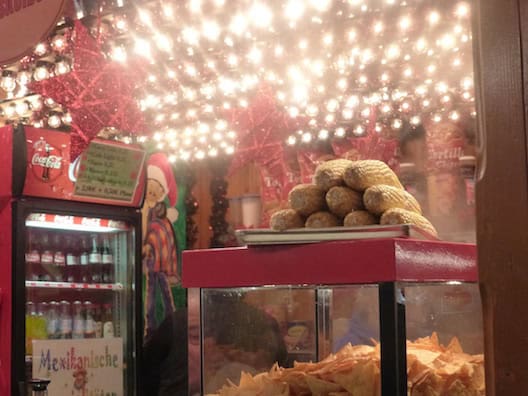 and we certainly didn't expect to turn a corner and see this in Nuremberg: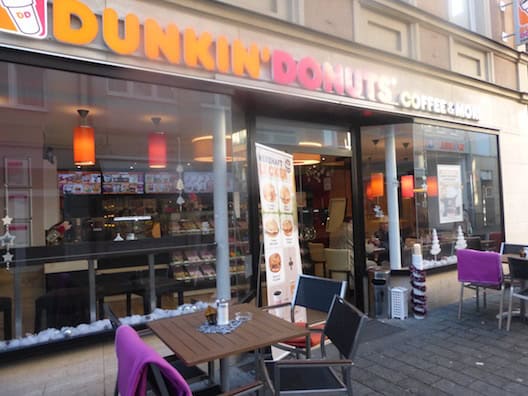 My favorite! And look at the nice blankets they have outside so you can sit and enjoy a donut. Or two. How do you say Boston Cream in German?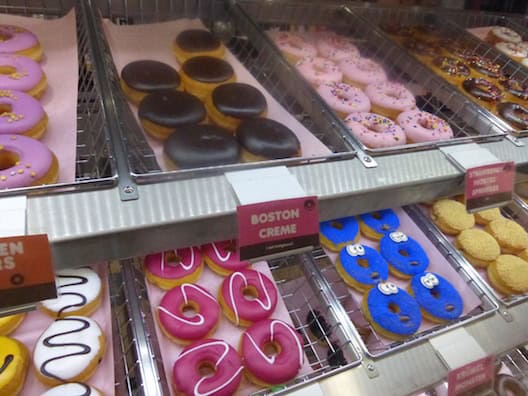 I had to have one even though it was not exactly local cuisine.
Yes, I march to the beat of my own drum. But that's okay because, to quote my can of Coke Light,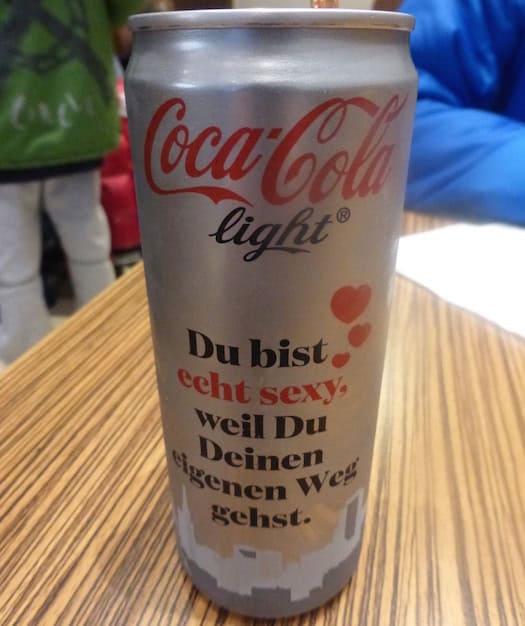 Or, according to Google Translate, "You're really sexy because you go your own way."
Ha ha! I'm going anywhere Viking River Cruises will take me!