#theretreatireland, day 4: the merrion, louise kennedy and o'donoghue's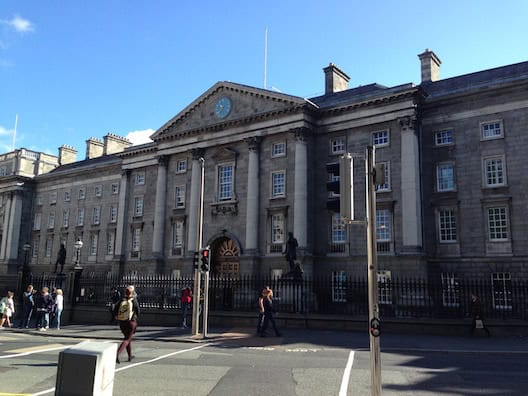 Although we were exhausted from the past three amazing days on The Retreat Ireland, my blogging soul sister Stacie Haight Connerty and I got up early to do yoga on the roof of The Marker Hotel with Mari Kennedy.
Boy, were we glad we did.
Mari is such a nurturing teacher and the class was all about mindfulness and gratitude — two things that were very much a part of this trip. The gentle stretches were the perfect way to get ready for another busy day, and peeking up at the gorgeous Dublin sky while in Savasana pose made us feel grateful all over again.
After a quick breakfast in the lobby (don't worry — the Marker buffet has chocolate croissants, too), we had free time to explore the city, a.k.a. shop again.
You see, yesterday, between Russborough and checking in at The Marker, we did have an hour or so during which, at Grania's suggestion, we ran to Dunne Stores for pretty, inexpensive sweaters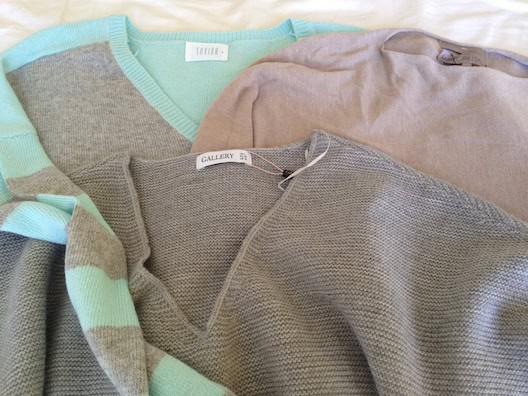 and cleaned out the sweets aisles at the local grocery store because European cookies and candy are just so much fun.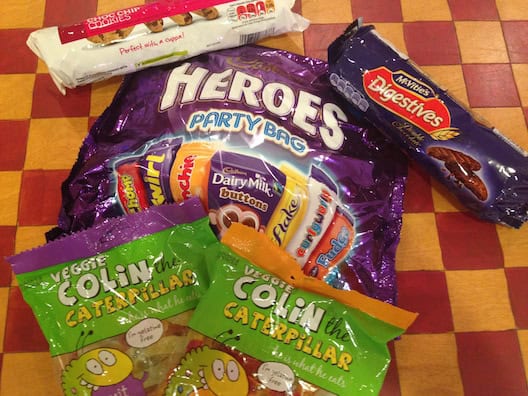 When we got a cab and told the driver where we were headed, he said "Oh, the fookin' Marker. You mean the permanent one?" Ha ha ha. He then proceeded to use "fookin'" in every sentence, which just added to the unique charm of Ireland for us.
Anyhow, back to today. That's a picture of Trinity College, at the top of this post. I thought I should include a sightseeing photo for you because, if you're going to Ireland for the first time, you really do need to see the breathtaking library there. This time around, though, we admired it from the other side of the street because we had limited time and major shopping to do.
First stop: Avoca — because I was not leaving Ireland without a new blanket to go with this one that Michael and I bought in Dingle a few years ago.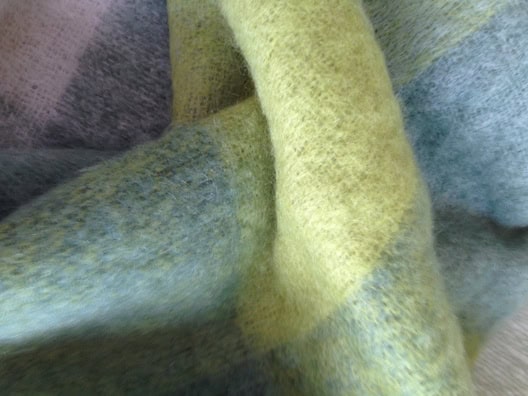 Although so much tempted me at Avoca since it's basically Anthropologie with an Irish accent — like these clothes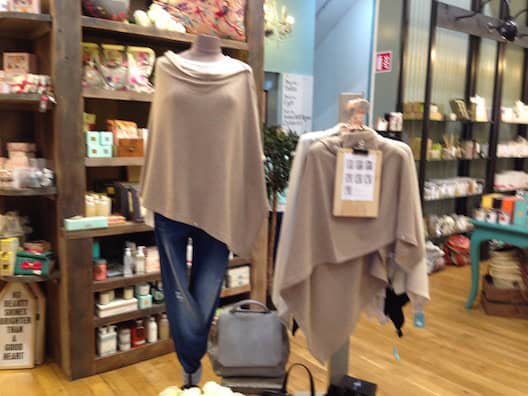 and these housewares —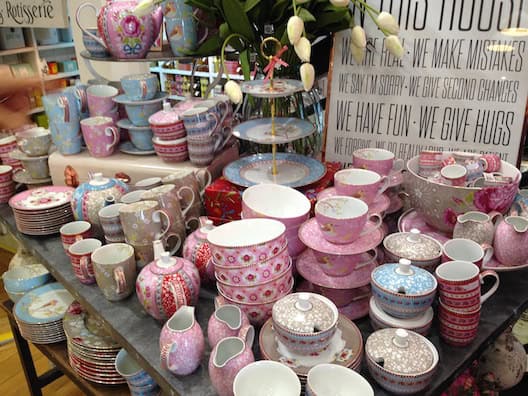 I stayed focused.
Mission accomplished, and I won't mention the fact that it's 80 degrees here in San Diego and I'm passing out while writing this.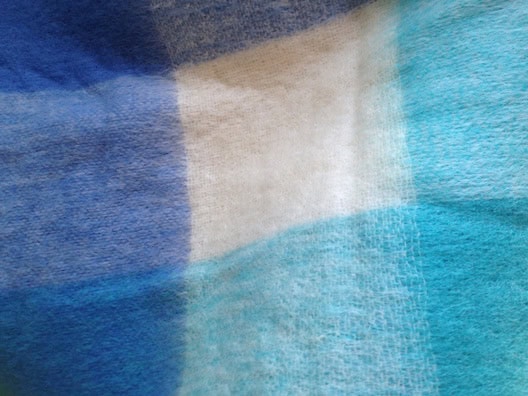 We then went into Cath Kidston, where we felt compelled to make up for lost time. How had none of us ever discovered this lovely store before?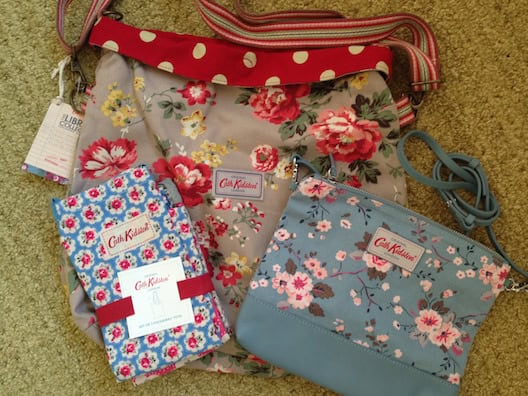 We explored a few more stores before I grabbed a cab back to the Marker for lunch with my dear friend and former neighbor, Mandy, who moved back to Ireland with her family almost a decade ago and who I miss so much!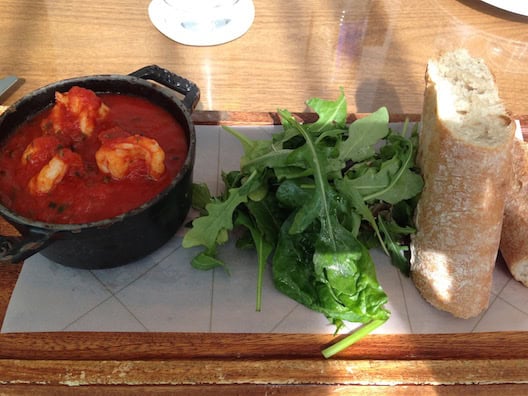 Lunch was delicious and it was so great catching up. We talked as fast as we could and made plans for dinner before I had to meet up with the group again for our next adventure: tea and a tour of the art at the Merrion Hotel.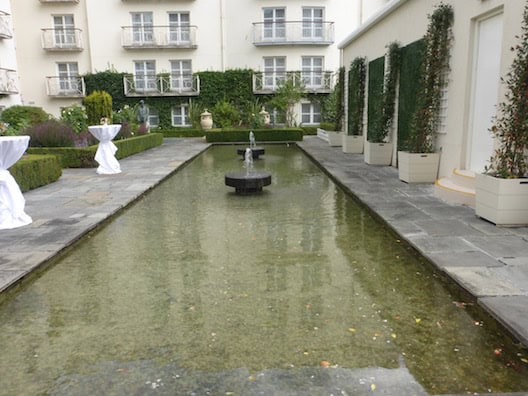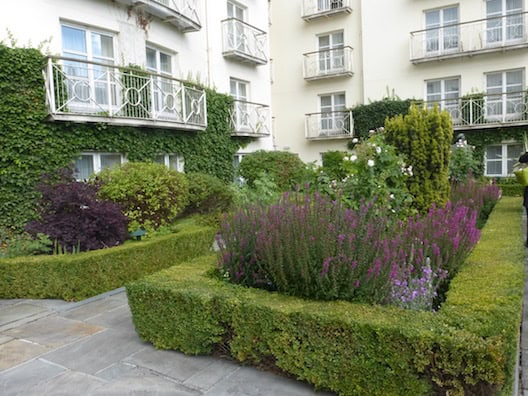 The Merrion Hotel is gorgeous and is situated in one of the best locations in Dublin — just a few minutes walk from Grafton Street (the city's famous shopping street, where we had just helped support the Irish economy) and the "golden mile" of St. Stephen's Green.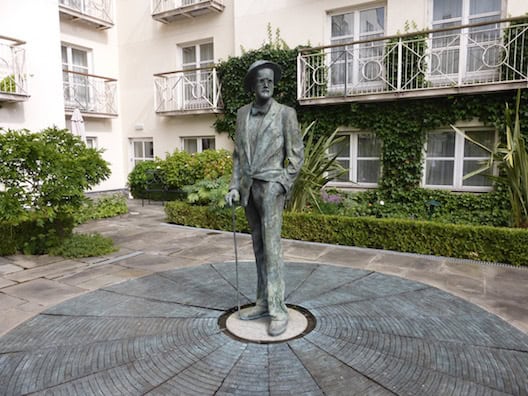 We were so lucky to have a private tour of the Merrion Hotel's amazing art collection, led by an expert from the National Gallery of Ireland.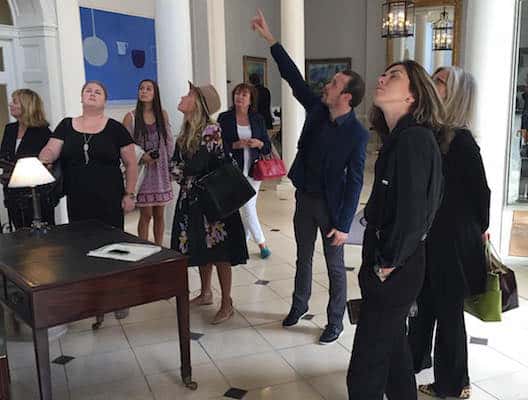 Take a look at this painting because you're going to see it again …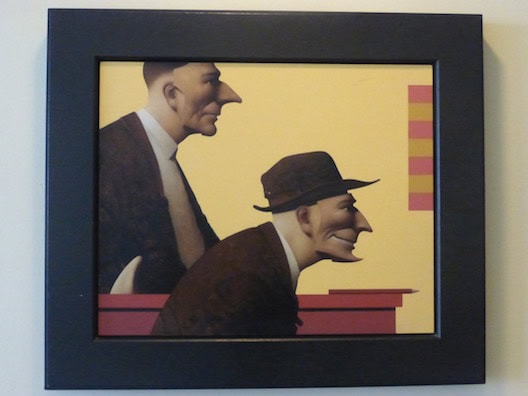 We were also given beautiful catalogs of the collection, which I've shared with Michael and which we've pored over so many times, trying to figure out when we can go back and see them in person again.
After the tour, it was tea time at the Merrion.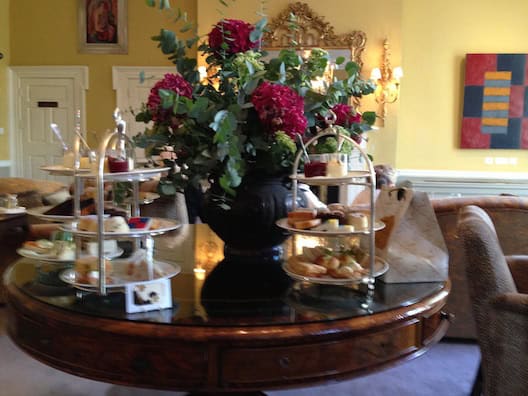 Oh, I could so get used to this.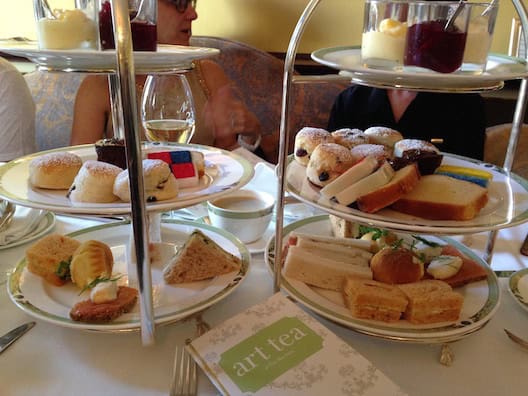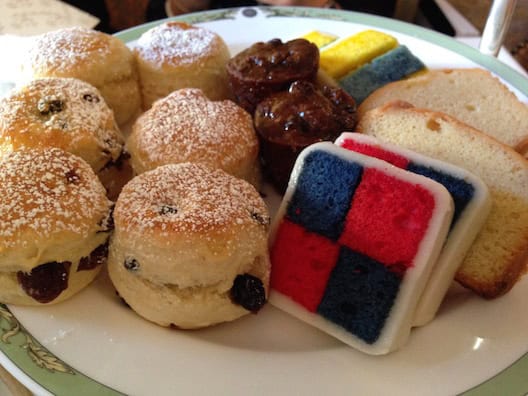 You know that painting I asked you to remember?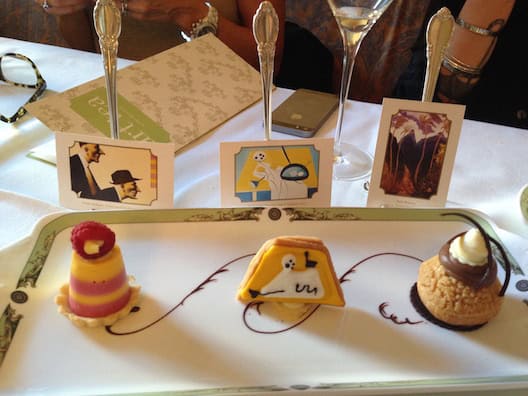 Look! It's been transformed into a tart!
Because this is an Art Tea, the brilliant bakers have used some of the paintings as inspiration for their pastries. They tasted as good as they looked!
I tried a couple of different teas — Granny's Garden, Fruits of Paradise — and topped them off with a hot chocolate. With whipped cream, of course.
Thankfully, we walked to our next stop, admiring all the iconic Georgian doors along the way. When we arrived at Louise Kennedy's house/studio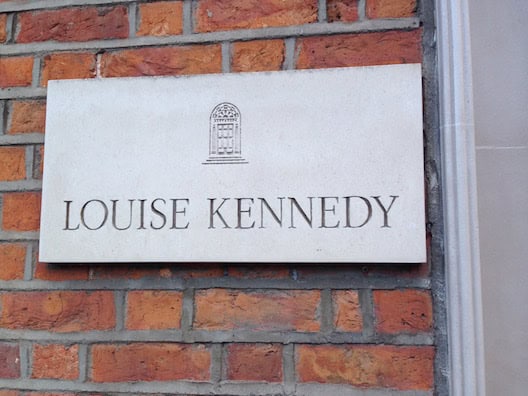 we were ushered into an elegant, peaceful space where it's easy to see how creativity would thrive.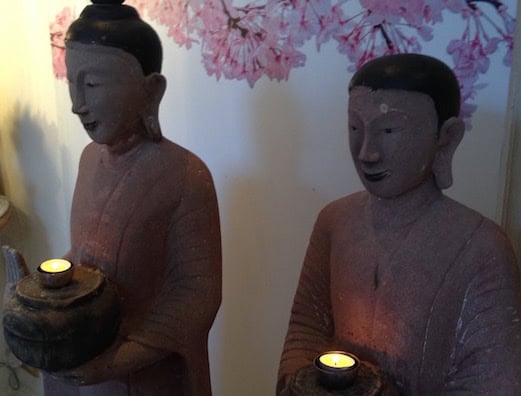 Over champagne and macarons, we got a rare inside look at the designer's stunning bridal collection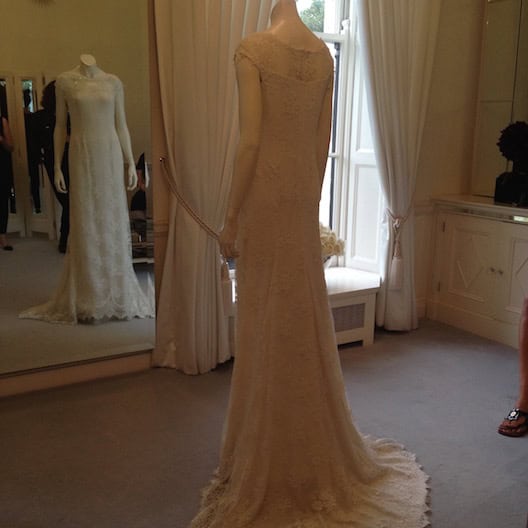 and we sighed over the sophisticated outfits that put Louise Kennedy on an Irish postage stamp, just like Lainey Keogh, who we had visited a couple of days earlier.
It was such a treat to go behind the scenes of this world-famous designer, and, as it turns out, my friend Mandy's daughter had actually modeled for Louise Kennedy at one point!
Too full for a real dinner, I had some French onion soup with Mandy, her husband Grant and daughter Sara at a cute little restaurant called Chez Max while we caught up on both families. Being with them made me miss them even more. Who knows? Maybe we'll move to Ireland this time instead of them moving to California.
They came with me to meet the group at the historic O'Donoghue's, a traditional Irish pub where music was playing and drinks were flowing. The crowd was wall to wall, so we didn't stay long, but after another great day filled with special experiences, food and friends old and new, these honorary Irish eyes were definitely smiling.