beach books!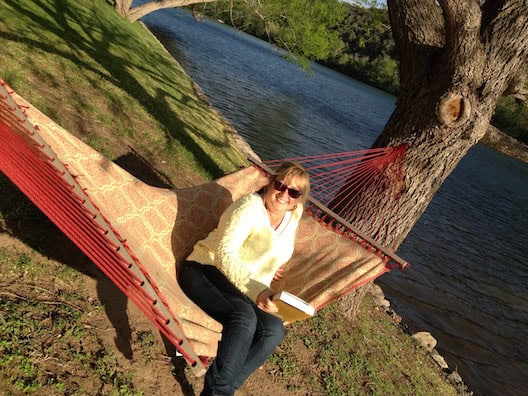 The Fourth of July weekend means summer's really here. And summer means beach books.
Beach books get a bad rap. They're often dismissed as light and fluffy — entertaining enough to keep your attention between naps, but not the stuff of great literature.
I beg to differ.
To me, any book can be a beach book. As a matter of fact, I read most of these on lounge chairs or hammocks and, although they're all fast reads, they're also extremely well-written and worthy of sharing and discussing with your friends.
I'm actually giving away some of these in my Boxes of Books promotion so, if you're interested, please send in your check now. I'll be starting to send out the boxes after the holiday weekend.
Happy reading, and look for More Beach Books tomorrow!
Small Great Things by Jodi Picoult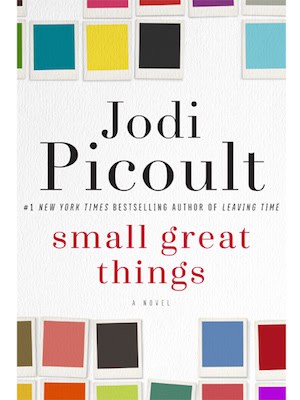 Okay, this isn't coming out until the fall but pre-order it now because it's her best book since My Sister's Keeper, and you'll want to read it before someone spoils it for you. I'm going to give you the bare bones summary of this and that's it because I knew nothing about it going in, and I gasped when I realized where it was heading. The basic premise of the story is that a White Supremist couple prohibits an African-American labor/delivery nurse from having anything to do with their newborn son. Through alternating chapters told from the points of view of the different characters, Picoult crafts an emotional and timely tale about race, power and privilege. This is a must-read, and you should consider making it your book club's choice for October.
Blood Defense by Marcia Clark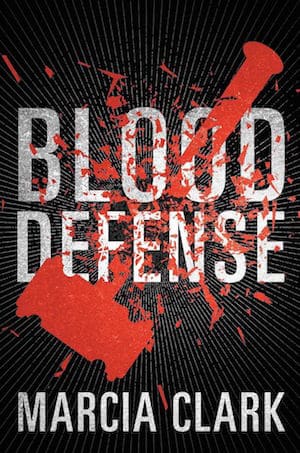 Yes, this book is written by that Marcia Clark — the one who served as prosecutor in the O.J. Simpson trial — but it's fiction and it's also a killer. Los Angeles criminal defense attorney Samantha Brinkman lands a high-profile double-murder case in which one of the victims is a beloved TV star and the defendant is a well-respected police officer. Sam jumps at the chance to take the case which she's sure will catapult her to success. Her investigation leads her to the shocking realization that she's more personally connected to the case than she knew. This is a real page-turner that will keep you guessing — talk about reasonable doubt! — and Sam is a strong and relatable character who I'm looking forward to following in this welcome new legal thriller series.
If I Forget You by Thomas Christopher Greene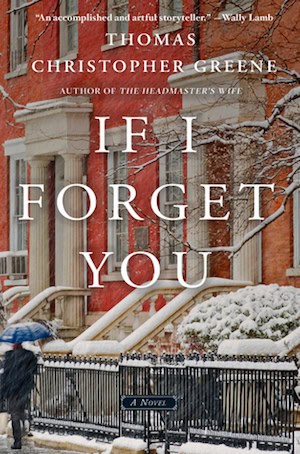 This is the kind of book that wouldn't normally be considered "beach reading" because it's so beautifully written and you want to slowly savor each sentence and lose yourself in its haze of romance. A story of lost love, Harry Gold and Margot Fuller are star-crossed lovers from completely different backgrounds. They meet in college, fall madly in love and then disappear from each other's lives until they randomly run into each other two decades later. Greene's writing is so vivid, you experience every one of Harry and Margot's emotions — passion, heartbreak, grief — on a visceral level that's impossible to shake. Just gorgeous.
Those Girls by Chevy Stevens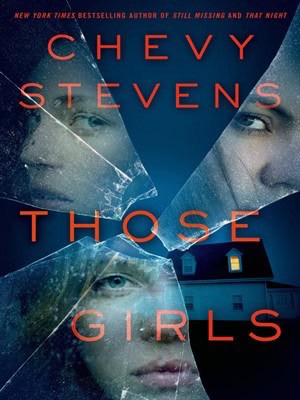 This thriller is also impossible to shake but for a totally different reason: it's terrifying. Jess, Courtney and Dani are sisters who live on a ranch with their abusive father in a remote part of Canada. One night, after a particularly violent fight, they run away, only to have their truck break down, leading to a series of events even more horrifying than what they left. It's difficult to read some of these scenes, which are deeply disturbing, and Stevens captures a sense of place that is lonely and ominous and all-too-real. It's the sisters' love for and loyalty to each other, though, that takes a starring role. It's a cautionary tale but also a powerful story of redemption and the strength of the human spirit.
Saving Abby by Steena Holmes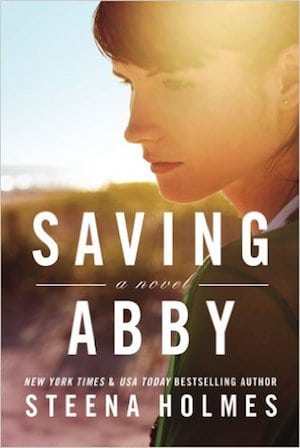 Keep the tissues handy for this smart, emotional and thought-provoking novel. Claire Turner is a successful children's book illustrator but all she's really ever wanted is to be a mother. After years of infertility treatments, she and her husband, Josh, are finally ready to accept the fact that they will never have a child of their own. Of course, that's when she becomes pregnant. And, of course, that's when she's also given a diagnosis of her debilitating headaches that ultimately becomes a choice between saving her own life or the life of the baby she's always dreamed of having. It's impossible to read this without asking yourself, "What would I do?" and that's what makes it another great book club choice.
Come back tomorrow for More Beach Books and don't forget to order your Boxes of Books before it's too late!