"the prime: prepare and repair your body for spontaneous weight loss" book review and giveaway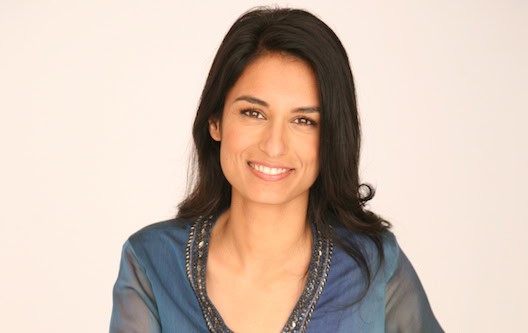 Thanks to Harmony Books for sponsoring this post. All opinions are, as 
always, 100% mine.


Losing weight has got to be the most common New Year's resolution — it always seems to be one of mine — so I was eager to read The Prime: Prepare and Repair Your Body for Spontaneous Weight Loss.
Of course, I liked the idea of spontaneous weight loss. And I liked the fact that the book was written by integrative neurologist, Dr. Kulreet Chaudhary, above. I always prefer a holistic approach and the fact that one was grounded so strongly in science really appealed to me.
Plus, I was intrigued by the message on the cover that said, "Stop Dieting Backward!" What did that mean?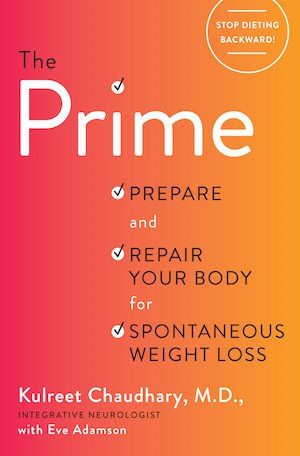 According to Chaudhary, it's all about biochemistry. While treating her brain patients, she was surprised to discover that a "side effect" of the eating and lifestyle tools she was giving them was weight loss. The implications of this were huge.
"Despite your best intentions, you have been locked in a biochemical prison," she explains. "You have inadvertently become addicted to the things that put you in that prison, and now they are your prison guards."
Yep. We are being held hostage to sugar, fat and all kinds of cheap, addictive, delicious foods. They have changed our biochemistry to the point where we are fighting a power so much bigger and stronger than just our willpower when we try to resist that cookie.
What intrigues me most about The Prime, though, is that Chaudhary is still treating the weight loss as the "side effect." Her program's primary focus is on reducing inflammation and toxins, which also helps reduce neurological issues like forgetfulness, brain fog and inability to concentrate.
As a woman in her mid-fifties who experiences those things daily, this is so exciting to me. And potentially life-changing.
Unlike traditional diet books, Chaudhary barely talks about dietary changes, and The Prime starts with simple additions to your daily routine, including some specific tea, seeds and berries. It continues for three more stages, none of which involve running 10 miles a day or giving up your favorite foods.
Because I've been reading so much about brain health lately, I was especially interested in the chapter on "Neuroadaptation, Food Addiction, and Your Brain." Now, I'm no scientist — and, thankfully, this book is written in a conversational, easy to understand tone — but I know that I am addicted to sugar, and I felt more in control after learning exactly what I'm up against and that I can actually beat it.
I'm grateful that I was introduced to this book because I think it will really reshape my habits — and, in the process, reshape my body.
I'll  be giving you updates and maybe, because we're both in San Diego, I'll even get to talk to Dr. Chaudhary in person.
Let me leave you with these words of encouragement from her, words that just may motivate you to see if this is the program to embark on this year:
"This is one of the first and most important things I would like every single overweight person to understand: Being overweight is a biochemical issue, not a personality flaw."
So we can do this together, I'm giving away a copy of The Prime to one lucky Midlife at the Oasis subscriber. (If you're not a subscriber, first sign up for my weekly newsletter in the right sidebar of this page.)
For a chance to win, simply leave a comment below. For a second chance, tweet this:
Contest ends on January 17 at midnight Pacific time. Winner will be notified by return email. Prize can only be sent to a U.S. mailing address.