oprah: what i know for sure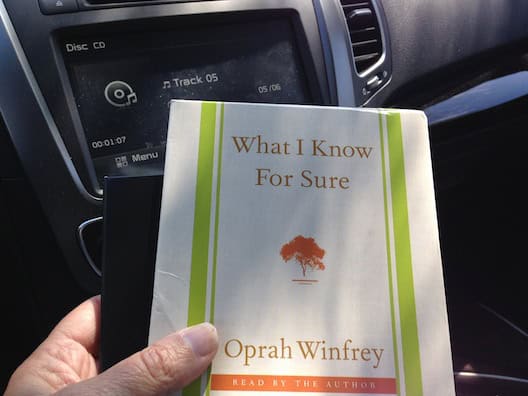 Four years ago today, I was sitting in the audience at Harpo Studios in Chicago, listening to Oprah Winfrey announce, "We're going to Australia!" Being chosen as one of her Ultimate Viewers was one of the most surreal experiences of my life, one of the most emotional and one for which I will always be truly grateful.
Oprah has been part of my life since she began her show almost 30 years ago, and she remains a huge influence on me today.
Every month, I look forward to reading her "What I Know For Sure" column in O magazine. It's the first thing I turn to because it's always thought-provoking and it makes me look at my own life from a different perspective.
Her essays have been revised, updated and collected in a must-have book, What I Know For Sure, which you should buy for you and every woman in your life. I was thrilled to receive the audiobook version which, of course, is read by Oprah herself.
I find myself looking forward to getting in my car now so I can put on one of these four CDs. I must have listened to them a dozen times already, and each time I get something new out of them.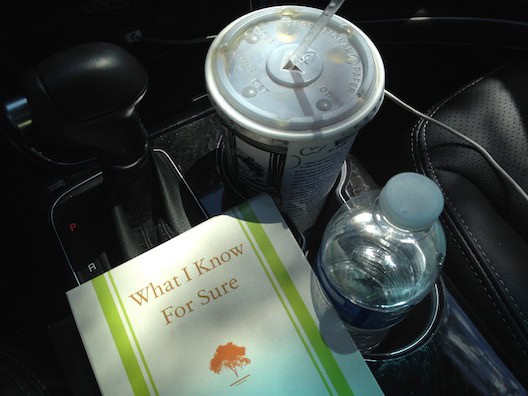 Oprah talks about everything from gratitude to possibility, from joy to clarity. She opens her heart, sharing personal stories and revealing her own vulnerabilities. I feel like she's talking directly to me – a gift which has made millions of people adore her and wish she were their friend.
I could give you a quote that's inspired me from every one of these gems. But I'd end up pretty much copying the whole book here.
So let me just share a few words of wisdom. These alone are enough to completely change the way you live.
"We are each responsible for our own life. If you're holding anyone else responsible for your happiness, you are wasting your time."
"The only way to withstand the quake is to adjust your stance."
Simple, powerful, life-changing.
I'm so excited that I will be going to see Oprah and Elizabeth Gilbert (another favorite of mine) at Oprah's Live Your Best Life Weekend in San Jose in November.
What I know for sure is that I will be fully present, taking in their words, grateful to be there and hoping to be able to thank Oprah personally for everything she's given me.