oprah told us "we're going to australia" one year ago today!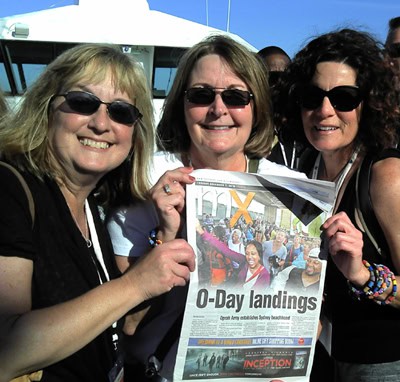 Last September 9, we were lucky enough to be invited to what we would soon find out was the season premiere of Oprah's 25th and final season. It was a show that would change our lives, and make us believe that anything is possible. The whole experience is still so surreal, and we are so grateful for every part of it — especially the 299 new friends we made!
We will be reliving our memories today, and you can come along. We wish we could have brought you to Australia — and you, and you, and you, and you ….!
Relive our Ultimate Australian Adventure with us:
Day 1 – Sydney Opera House and the Zoo
Day 2 – Curtis Stone Cooks Us Dinner
Day 3 – Snorkeling at the Great Barrier Reef
Day 4 – Hugging Koalas
Day 5 – Lois Holds Oprah's Hand
Day 6 – Climbing the Sydney Harbor Bridge
Day 7 – Sailing Regatta with Oprah