introducing the 2017 buick lacrosse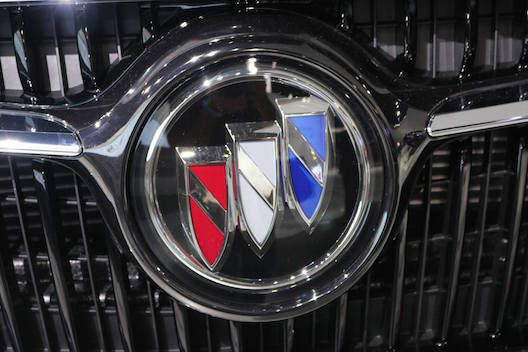 Welcome to the new face of Buick.
After two streamlined decades, that iconic tri-shield insignia — inspired by David Dunbar Buick's family crest — has gotten a makeover. It's returned to its colorful roots to pay homage to the company's storied history. What do you think of it?
I got to see the big reveal on the beautiful new 2017 Buick LaCrosse at the Los Angeles Auto Show last week. For me, it was a full-circle moment and the perfect way to end my year-long #ExperienceBuick program.
You may remember that I started the year at the Detroit Auto Show, where the highly-touted Buick Avenir concept car introduced a whole new design language. The 2017 LaCrosse expands on that with an all-new architecture that, as Duncan Aldred, vice president of Global Buick accurately calls "drop-dead gorgeous."
Designed to be the epitome of modern luxury — in both looks and technology — the car sets a new bar for the brand.
Buick was built on great sedans, and the LaCrosse is the company's flagship sedan. In fact, sales of the LaCrosse have exceeded 900,000 globally since it was first introduced in 2009.
The 2017 is 300 pounds lighter than the 2016, making it even more efficient and responsive. And just look at this luxurious interior.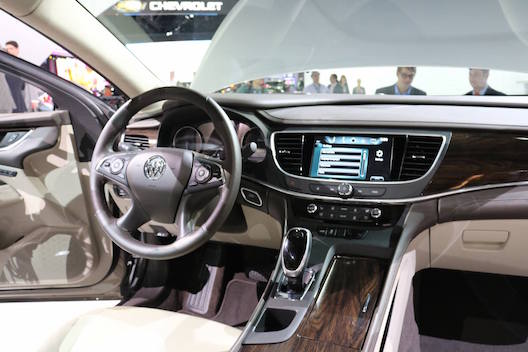 From the floating console to the 8″ touchscreen, this is a car designed to make your life easier. Plus, it's got impeccable attention to detail, including cushy leather seats with French stitching, and a trunk that fits four sets of golf clubs — a feature that will make my husband and son very happy.
I loved having the opportunity to #ExperienceBuick this year and getting to know the brand and the wonderful, dedicated people behind it. Thanks to Buick, I unexpectedly fell in love with Detroit — read my Nice Things About Detroit and my 10 Reasons Detroit Is Worth a Visit — bet on the losing team at the Final Four, celebrated the fact that Buick commercials are going to the dogs, spent 24 hours of happiness in Los Angeles and ate my way through the New York City Wine and Food Festival.
But, most of all, I loved spending time with my fellow bloggers, Andi Fisher, Nyssa Chopra, Mike Conrad, Ty Alexander, Maro Onokpise, CJ Washington, who I am so proud to call friends. They represent what #ExperienceBuick really stands for — a way to bring people together in memorable and meaningful ways.
With Thanksgiving coming up this week, I want to say a huge thank you to Buick for a very special year and for an amazing bucket list trip. I hope to continue our working relationship, our conversations, our friendship.
I know Buick is going places — and I want to go along. I, literally, want to see where Buick can take me. Because you know there's no better car than this one for a LaCrosse country trip from California back to my New York City roots …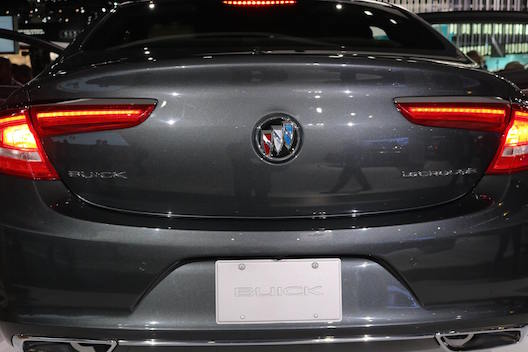 Note: Thank you, Mike Conrad, for letting me use your photos here. In-N-Out is on me next time you're in San Diego!