2016 hyundai sonata hybrid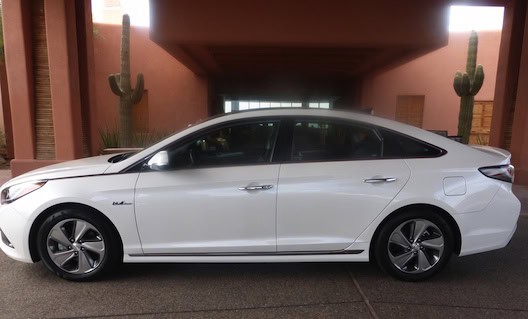 I loved the Hyundai Sonata when I test drove it last year, so I was very excited to try out the new 2016 Hybrid on my recent trip to Arizona.
And — surprise! — I may have liked this one even better.
Before I give you the details, let me set the mood with a little, well, sonata. Go ahead and turn up the volume so you can enjoy some Mozart while you read. See, when I write about a Hybrid, I think it's fitting to be high brow. And this specific car is aptly-named because the musical sonata is geared for one instrument — usually a keyboard. And the Hyundai Sonata is definitely a beautiful instrument with a key! (Although you don't need the key to start the car or open it or really do anything. But, whatever. Just go with it.)
Anyway, one of the things that made me happiest about this Sonata was its GPS. I have complained about the navigation systems in many of the cars I've reviewed, so I was relieved to see how easy it was to program this one and how well it worked. The directions were clear and easy to follow, and it even continued to navigate me accurately through mall parking lots, direct to Anthropologie.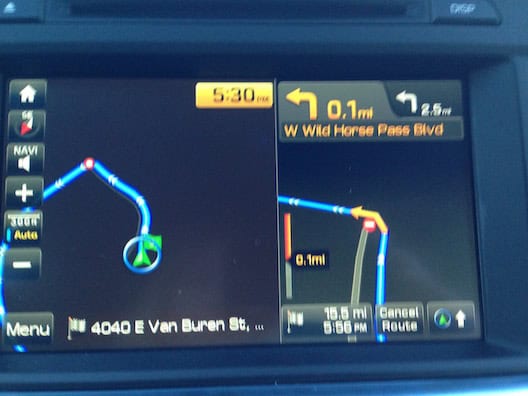 The car was also filled with safety features that are so good, they need to become standard in all cars: the blind spot detection system, rearview camera, and both lane departure and forward collision warnings.
The interior was roomy, with comfy leather seats and a great sound system. Speaking of which, the car itself was so quiet, I once accidentally turned it off because I was convinced I hadn't turned it on yet.
What was most amazing, though, was that, when I returned the car, after driving back and forth to Scottsdale from Chandler and back and forth to the airport, I still had 500 miles worth of gas left. I can't go 500 miles on a full tank of gas in my car! No wonder Green Car Journal named the 2016 Sonata Hybrid one of five finalists for the 2016 Green Car of the Year award!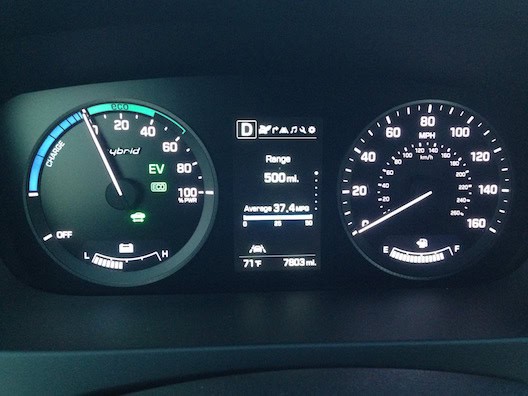 Because this car was such a pleasure, I really wouldn't have minded driving it all the way back to San Diego — which I could have done on what I had left in the tank.
I would totally recommend this car and am happy to sing its praises despite the fact that sonatas are meant simply to be played and not sung.
Hey, call me a rebel.