w hotel los angeles west beverly hills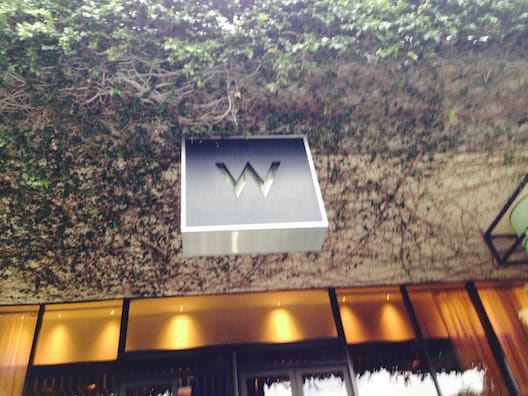 Michael and I were lucky enough to get tickets to the taping of Oprah's Super Soul Sessions at UCLA a couple of months ago, and we decided to make a weekend out of it.
We were invited to stay at the W Hotel Los Angeles in West Beverly Hills, which is within walking distance of the campus as well as a gigantic Ralph's, which has a Starbucks and a fantastic bakery inside. This was perfect because not having to worry about a car in Los Angeles is, just like the hotel, a luxury in itself.
Speaking of luxury, this is the car — not ours, unfortunately — that was sitting in front of the hotel when we pulled in.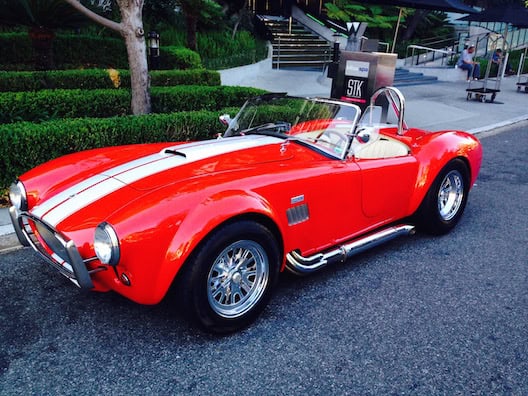 Nice, right?
What I love about W hotels is that, for all their trendiness, they are so welcoming. Even the iconic sign outside their front door is nestled into greenery. And look at these steps leading to the lobby: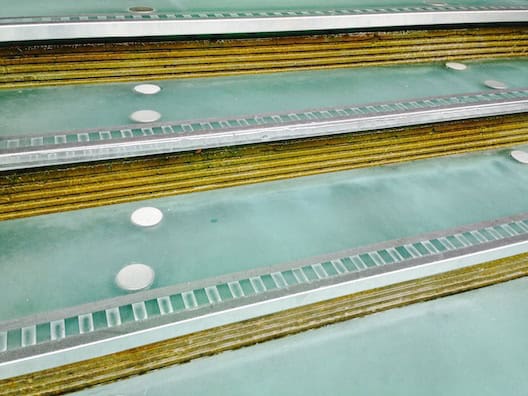 They make you feel like you're walking on water.
The big, open downstairs space features a very modern lounge with a big-screen TV and lots of places to sit and hang out.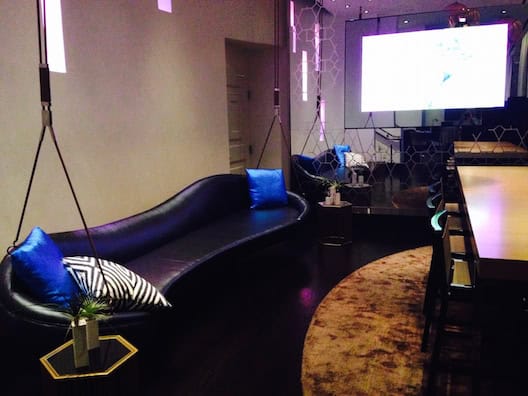 Personally, though, we are not so happening so we preferred the vibe in our own room — or suite, as luck would have it.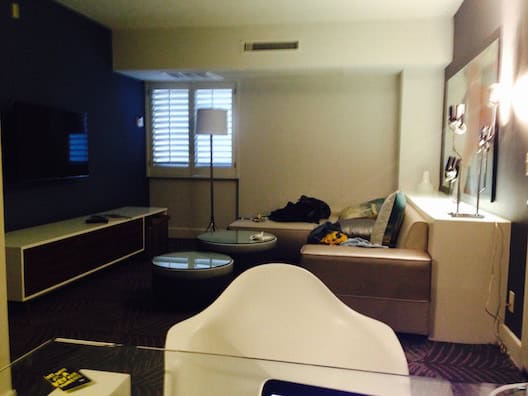 We had this great living room with inspiring pillows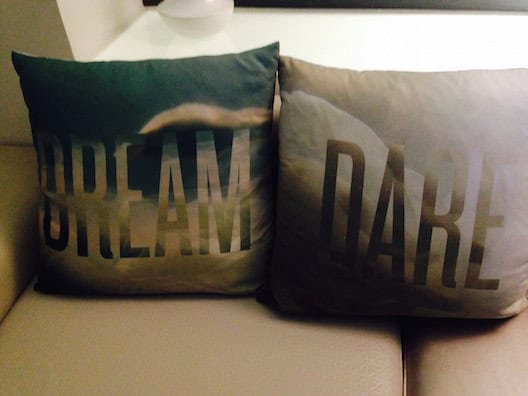 and a fantastic space where Michael parked himself to write.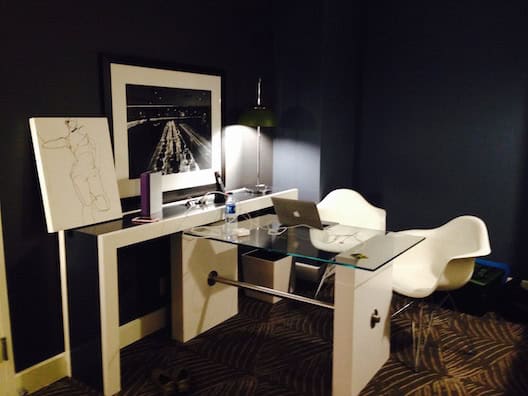 In fact, it was so inspiring, don't be surprised if he publishes a collection called The W Poems at some point.
Again, in the midst of all this sleek design was a comfy white bedroom that felt homey and like we were back in our old New York City apartment.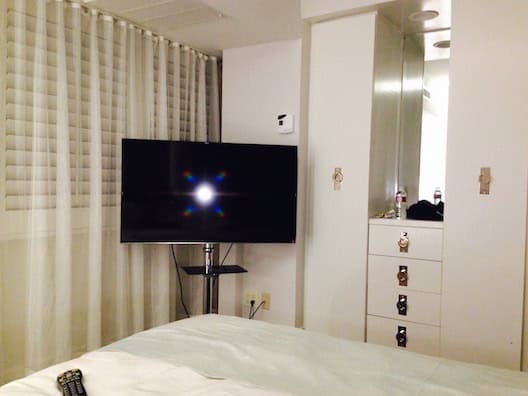 Whenever I stay at a W hotel, I collect the aptly-named Bliss toiletries.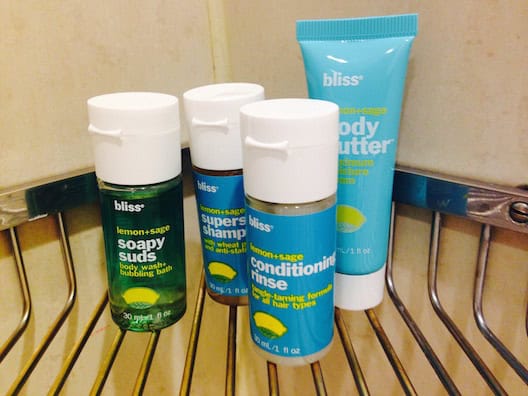 I love the scent of that lemon and sage!
I always get a kick out of the W's sense of humor and the funny little touches they surprise you with, like this pouch with the spare roll of toilet paper.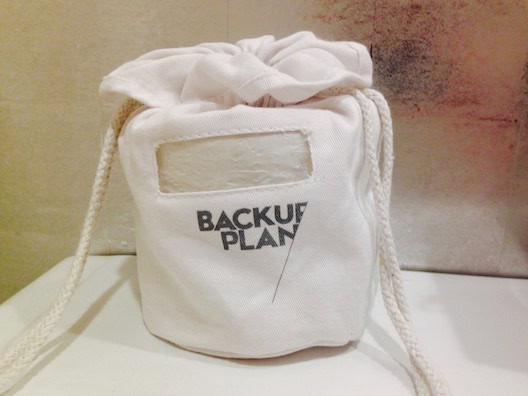 We spent more time in the elevator than I care to admit because of this fun feature that captures riders in all their glory.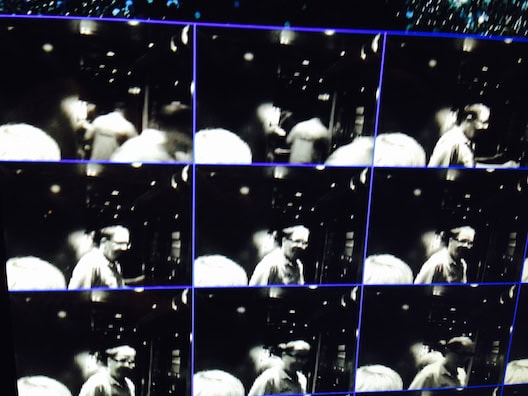 It looks like there was a party going on!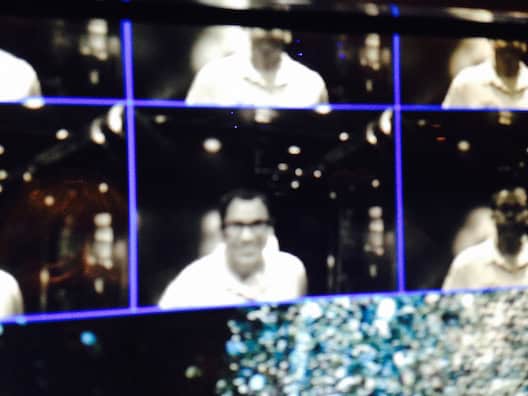 How cute is this picture of Michael?!
We had a great visit at the W and I haven't even told you about our amazing dinner in the hotel's new restaurant, STK. Here's a quick summary, in which the pictures will speak for themselves: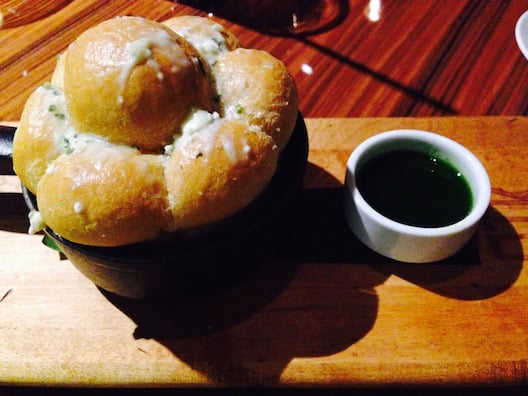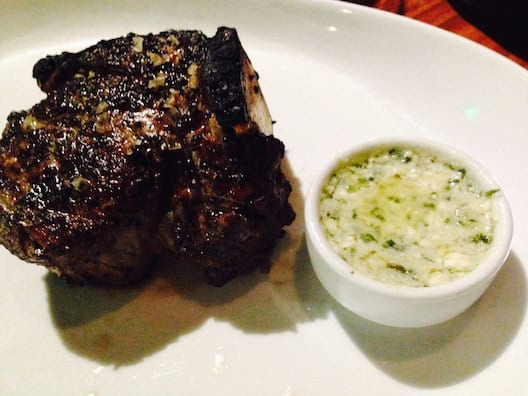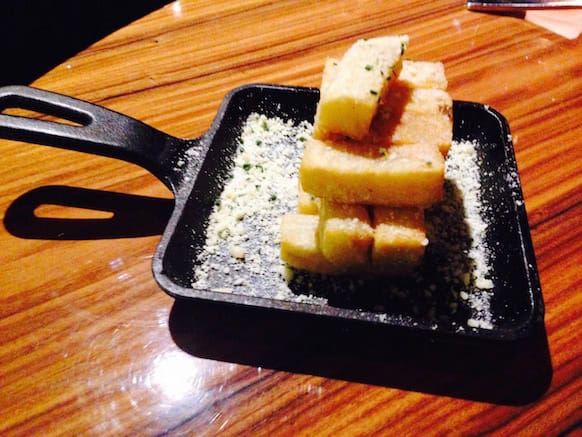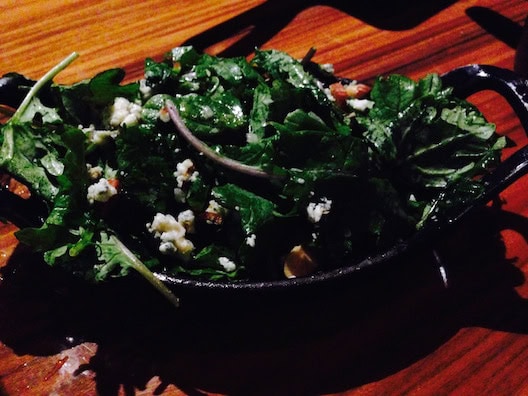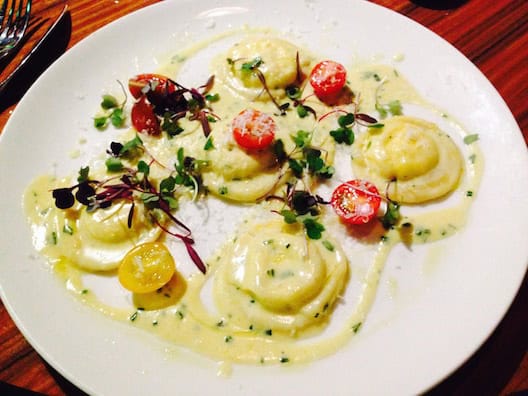 And, of course, the piece de resistance.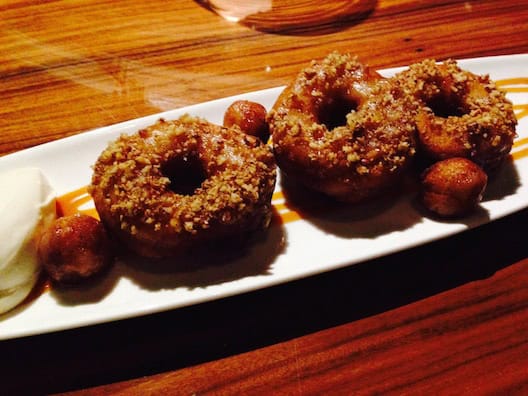 Sigh.
I wish we'd had time to relax by the beautiful pool or get a massage at the Bliss Spa but that will have to wait until next time.
So, at least for now, the W will have to stand for Wow, When can we come back?