new at jenny craig!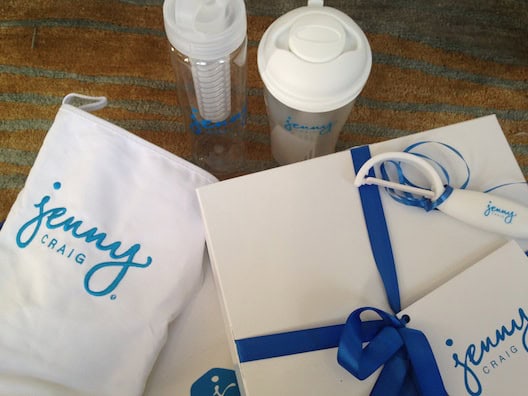 I love Jenny Craig!
I've lost 20 pounds since starting the program at the end of January — despite the fact that I've been on a lot of press trips, including two weeks in France.
Even though I'm not sick of the food at all — my daily meals usually consist of Cinnamon Rolls for breakfast, Cheesy Potatoes and Chicken for lunch, and Chicken Carbonara or Mesquite Chicken for dinner — I'm thrilled that Jenny has introduced five new dishes that are all DELICIOUS.
My favorite is the Lemon Garlic Shrimp, which I've eaten almost every night this week!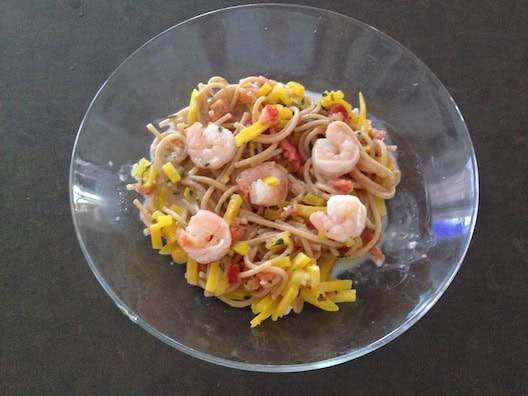 The Chicken Pesto Pasta is also yummy and filling.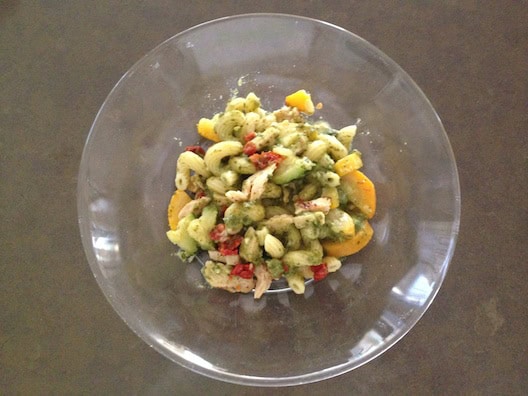 I only got a taste of the Roasted Vegetable Lasagna because my daughter, who's a vegetarian, stole them from me, but I will definitely be ordering more.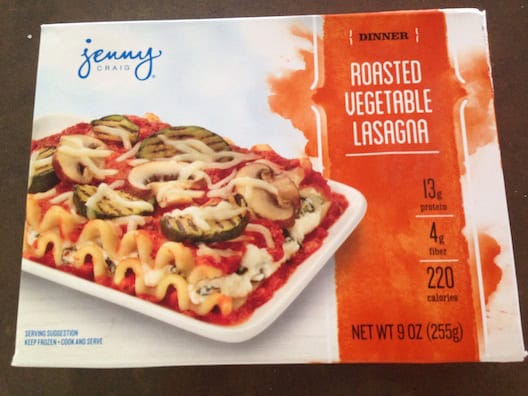 One reason Jenny Craig seems so easy to me is because I know I get to have a great dessert every night. As someone with a major sweet tooth, this is a really big deal and I look forward to it all day. I lived on Triple Chocolate Cheesecake for months but finally switched it up a little with the Chocolate Cakes and Chocolate Walnut Brownie. Now, I've been feasting on the new Vanilla Buttercream Cupcakes, which taste decadent!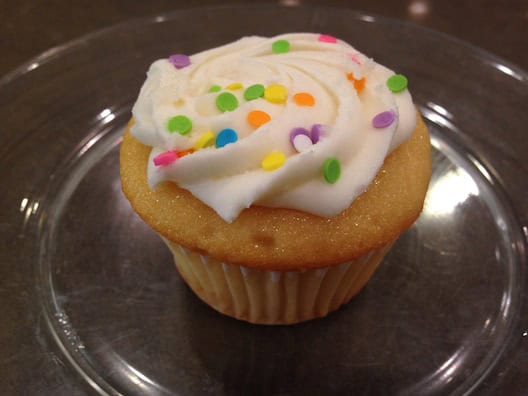 Because I still need to have my chocolate fix, though, I'm so happy about the new Chocolate Muffins for breakfast! I just throw one in my bag so it's thawed by the time I finish playing tennis in the morning. Yum!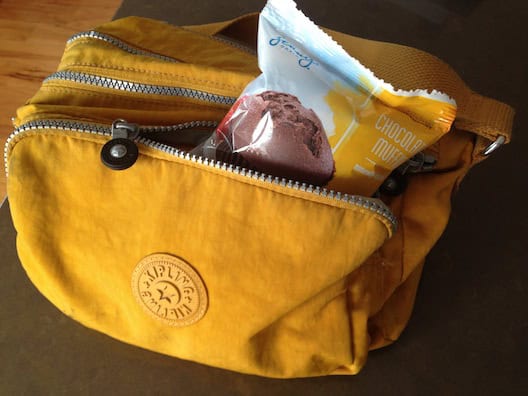 If you have any questions, feel free to ask away. Maybe we can even meet over cupcakes 🙂
*I received a discount on my Jenny Craig food in order to do this review. There was no compensation. The opinions expressed are my own and not influenced in any way. Note: Clients following the Jenny Craig program, on average, lose 1-2 lbs per week.