my word for 2016 — and probably the rest of my life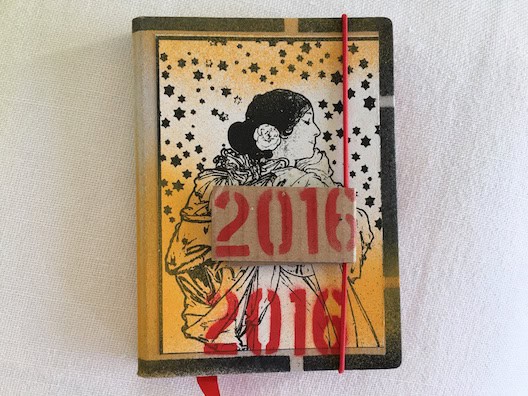 My word, it's that time of year again! Time to come up with the word that will guide me through 2016, that will ground me and inspire me when I need a boost.
That's a lot of pressure to put on one little word.
Last year, I changed up the word I had been using for the past two years, which was "do." I changed it to "improve," which I never really owned — or even liked. I mean, some things don't need to get done better; they just need to get done.
"Do" served me well for two years, and I don't know why I thought I had to switch it out for a new, improved word. Especially when I don't think I really improved on much this year.
I did, however, do a lot.
I got to experience many of my travel bucket list items — and some that I didn't know should be on it! — started writing for a new outlet and finally exchanged our cable box for one that actually works. I attended some fantastic conferences and events, spent time with my family and friends and bought that gorgeous 2016 planner, above, at the Mucha Museum in Prague.
So I've decided not only to go back to "do," but to embrace it as my word for life.
I'm already thinking about everything I want to do in 2016, and just planning trips and projects is getting me excited about the new year.
Plus, "do" fits in nicely with my "done is better than perfect" philosophy, which I highly suggest you incorporate into your own life.
And there you go. With one day to spare, I have my word post written, I've written my last movie review of the year and I am ready to face a new year.
I am done. 🙂
What's your word for 2016?