my word for 2014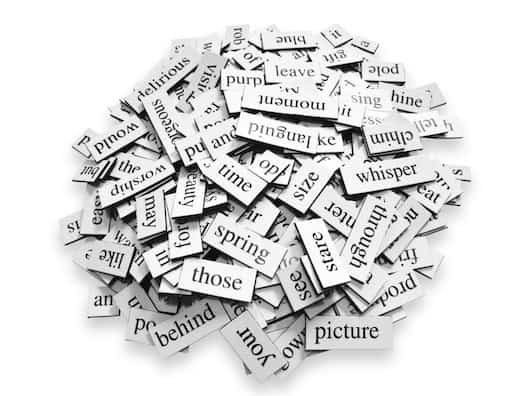 The amount of pressure I've been putting on myself to find the right word for the coming year is ridiculous.
I wanted to have my word ready to go as soon as the ball dropped in Times Square but, instead, I dropped the ball.
So here we are on January 5.
I was going to use "grow" because it's what I want Midlife at the Oasis to do in 2014 but that was the mantra of my husband's former advertising agency, and I felt like I was plagiarizing or something. (Okay, the truth? I could have gotten over that but the Law of Attraction says that the Universe takes what you ask for very literally and I freaked out that all my months of Jenny Craig and Jazzercise would be for naught. So, my word for the year will not be "grow." To be very, very clear: I do NOT want to grow in that way, Universe. Thank you.)
Then I thought about the word "love." I know, it sounded a little hokey to me, too, but how great would it be to just do things you love and surround yourself only with people you love and have everything you do come from a place of love? Even Oprah said, "Do what you love and the money will follow."
This thought process led to me humming the Beatles' "It's so fine, it's sunshine, it's the word love," and I started making myself sick. As much as my kids like to call me a hippie, I'm too practical to just be all about love. And, as I get older, I get less lovey dovey about the world in general so that one's not going to work either.
Next idea was "thrive." When I mentioned it to Michael, he just stared at me. It is one of those words like "moist" – which you can't say around my daughter because it makes her gag. Which also reminds me that she hates – hates – the commercials here for Kaiser Permanente whose tagline is "Thrive." I can't live by a word that an insurance company uses to promote its product and that makes my precious child feel like vomiting.
So I thought about last year.
Last year, my word was "do." The minute it came to me, I knew it was right.
And, you know what? The more I think about it, it still is.
I did so much in 2013, and much of it was because I always had that word in the back of my mind. It encouraged me to "do" things out of my comfort zone. Like take Patty Chang Anker's #SomeNerve Challenge and enter Blogger Idol. Like #LiveLikeJulia for a week and make my first video at the TMS Family Travel Conference. Like stick to Jenny Craig and Jazzercise and lose 25 pounds.
Is there a law that says I can't use the same word two years in a row?
What happened to "If it ain't broke, don't fix it?"
Why reinvent the wheel — or, in this case, the word?
In fact, I just may make "do" my word for life.
There's a reason Nike's "Just do it" continues to resonate after all these years. It's inspiring! Encouraging! It gets things done!
See? It even got this task done.
What's your word for 2014?