celebrating 11-11-11 with jamila tazewell, founder of 11:11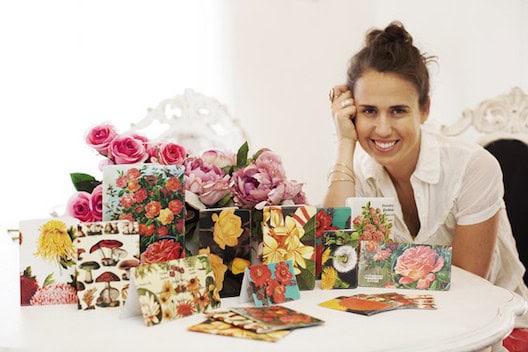 With the holidays too quickly approaching – Halloween seems to turn into Christmas/Chanukah overnight! – I thought I'd help you out with some great gift ideas so you can start your shopping early, online and by making a difference.
In honor of today's date, I knew we had to celebrate with 11:11 founder/designer Jamila Tazewell. 11:11 just may become your new favorite company, and you will love their colorful and fun wallets, passport covers, notebooks, all handmade from recycled materials.
As someone who is obsessed with both 11:11 and Moleskine notebooks, I do believe you have the perfect company! Can you give us a little background on the significance of the name and why you started working with Moleskines?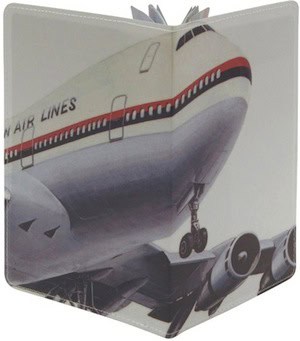 11:11 is my favorite time and for years I thought it was just my little quirk. I would catch it all the time on the clock and it always gave me a good reassuring feeling like everything was alright in that moment, no matter what was going on. A few years later I was working with a company that was going to produce these crazy bags I was making out of old LP records, and was pondering what I wanted the name of my new brand to be. They moved into an office on the 11th floor of a building on 11th Street in Manhattan right as I was deliberating, and so I took that as another sign! We parted ways and I kept the name for my venture, which I began almost eight years ago now!
As for the Moleskines – I always wanted to work with that brand because of how well their products are made and their rich history with artists and writers of the past. It's very inspiring company to keep. So I was thrilled when I finally figured out how to source them wholesale and have been making covers for the Moleskine Cahier series for about three years now.
What's your most popular product? 
It's a toss up between our cardholders and the passport covers. The cardholders are perfect to use as a mini "going out" wallet. They are slim and hold the essentials – credit card, business cards and a bill or two. The passport covers have been selling insanely well online, though, and I think it's because it's a super fun and inexpensive way to personalize and prepare for a trip, as well as protect your identity and keep the precious passport safe!
What's your own personal favorite? 
I love our checkbooks the most because it seriously makes me feel special when I am paying bills – that little bit of brightness does it. They're way better than the drab ones banks always give you!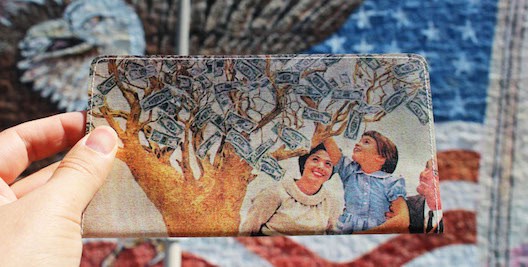 How do you find those gorgeous papers? 
Oh my goodness, the collage and imagery hunting is my absolute favorite part! I love taking pictures everywhere I go, collecting candy wrappers, old books and magazines, vintage stamps, fortunes from the Chinese take out … Inspiration is everywhere.
What's the most rewarding part of your business for you? 
Having customers tell me that using my products makes them happy makes me feel like I am doing my job on earth. For me 11:11 enterprises is all about spreading love through the details and inspiration through imagery.  Sometimes it's the small things in life that really make a difference in a day.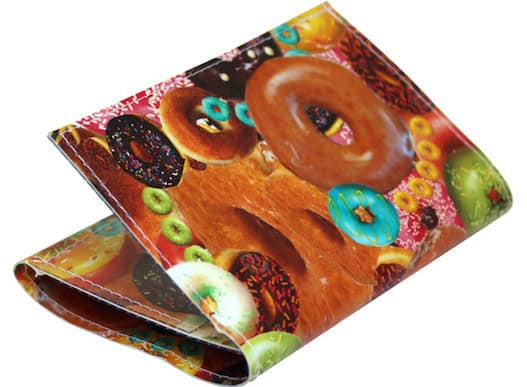 Any new items coming up? Dreams still to come true? 
Well, my first love is making handbags so 2012 is the year I will finally get back into that end of the accessory world. I am so excited. I have plans for bags that are very practical but with luxurious and whimsical touches. Making bags again will be full circle for me, as I started 11:11 as a bag line and switched to wallets when I realized I should start simple and work my way up. It's been quite an education learning how to be a business woman, and I think I'm ready now to branch out and show my true colors!
Since 11:11 is so important to you, how do you feel today – 11/11/11? 
I feel amazing and grateful to be alive in these exhilirating times. Each day is what you make it. It's all about staying on the positive current and riding that like a wave. There is tremendous energy for alignment and transformation today, and we are all so lucky to be on this planet together at this time. There is so much beauty everywhere. I just want to soak it up and celebrate it as much as I can!