why a viking river cruise just might save your marriage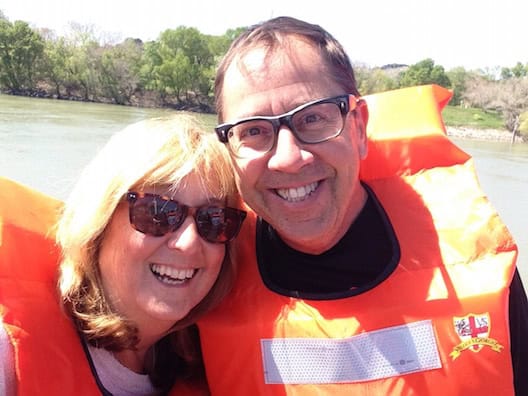 After 34 years of marriage, there are bound to be rough patches when every conversation seems to turn into an argument. When you pass each other in the kitchen without saying a word. When you spend most of the day – and sometimes the night – in separate rooms.
Unfortunately, it was during one of those patches last spring that Michael and I were finally offered a Viking River Cruise, the trip we'd been hoping for since I started travel writing. For years, we had drooled over the gorgeous commercials before every episode of Downton Abbey, picturing ourselves holding hands as we lazily floated down the Rhine or the Rhone, surrounded by magnificent scenery.
Now, all we could picture was being captive together in a small room in the middle of the water.
I knew that neither of us wanted to pass up this opportunity, though, and I remembered a friend of mine once observing that travel always seemed to bring Michael and me closer. So we booked the trip, which would take us through the South of France and end in Paris.
And a funny thing happened.
As we read about the places we were going to visit – Aix-en-Provence! Avignon! Arles! (and those were just the A's) – we started to get excited. We would share interesting little facts we had picked up on Facebook and from friends, and we would text each other during the day just to say how much we were looking forward to the trip.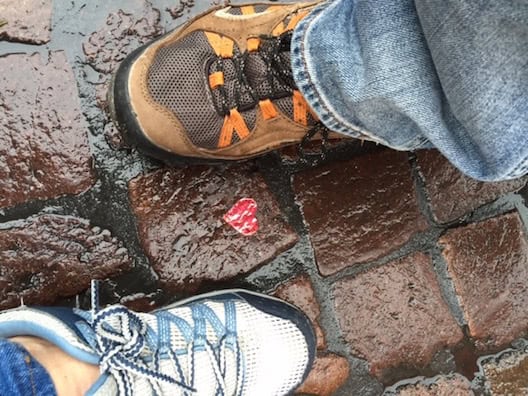 According to a study done in the Netherlands, the simple act of planning a trip is actually a bigger happiness booster than the vacation itself so I was a little concerned that this feeling wouldn't last.
But travel is unparalleled in its ability to literally take you out of your everyday rut and welcome you into a fresh new space. And a river cruise has some very specific features that are the equivalent of pushing the reset button on a long-term marriage.
For example, unlike the ocean cruises we've been on, where you can eat all your meals at a table for two if you want to, Viking offers only bigger tables so you're forced to socialize. There are times in our lives this would not necessarily have appealed to us but it was perfect now.
If we had been sitting alone, I guarantee we would have ended up arguing talking about the same old subjects that were causing the rifts in our relationship. Instead, we met so many interesting people every single day, which gave us so many more interesting things to talk about, not just during meals but also when we were alone.
I'm convinced that the fact that there were virtually no decisions to make on our cruise was a huge factor in helping to bring us together. Instead of having to stress over where we were staying or what activities we should reserve – Is this hotel in a good location? Is this restaurant worth the money? – we could just eagerly anticipate everything Viking had already planned for us. This kept us on the same page and made our trip so much more relaxing. We participated in the excursions that were included and sometimes left the group to wander off on our own. Because the ship is usually docked within walking distance of the city, it's easy to get back to it at your leisure.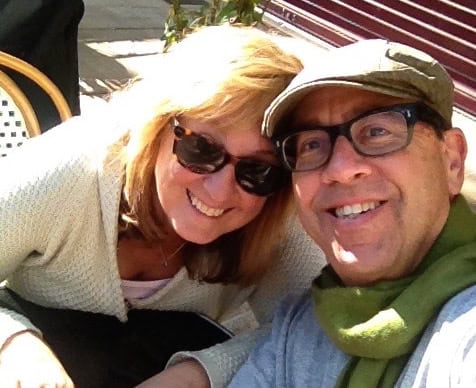 On the ship itself, we were treated like royalty. My husband is now a vegetarian and it's become quite challenging for us to go out to dinner at restaurants we used to love. Every morning on our trip, though, he (and everyone else with special dietary requirements) was quietly offered a choice of dishes for the rest of the day, which he could customize to his liking. He never had to feel uncomfortable about finding something to eat at dinner because it had already been taken care of. This relieved his anxiety, which went a long way toward relieving our anxiety.
Back in our stateroom, we would talk about our day, the sights we saw and the people we met. We ooh-ed and ah-ed over the heated bathroom floor, the yummy-smelling toiletries and the veranda, where we could sit outside and enjoy the gorgeous scenery. We reconnected in a way we hadn't in months. It's hard not to feel grateful and awestruck – and romantic – when you get to watch castles and sheep and lush landscapes float by from your bed.
And, of course, Paris.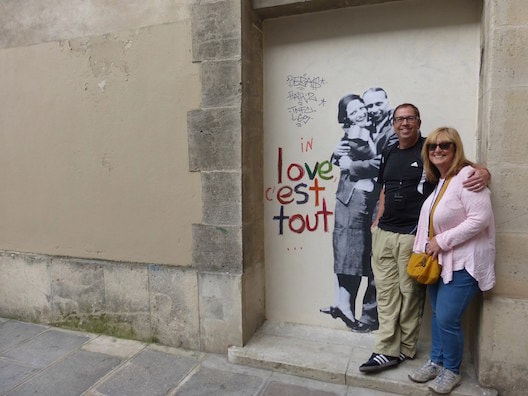 Because the trip was so special and rekindled the spark that neither of us had made the effort to light for too long, we quickly planned another Viking River Cruise from which we recently returned. Yes, we took to heart the finding that it's the planning that boosts happiness so dramatically.
Rather than try to relive our last trip, though – which is an impossible goal likely to lead to disappointment – we changed it up a little. This time around, we chose to cruise in the winter and head to Germany for the Christmas Markets. In theory, it didn't sound as romantic as Paris in the springtime but it had been a bucket list item of ours for a long time.
And it was magical.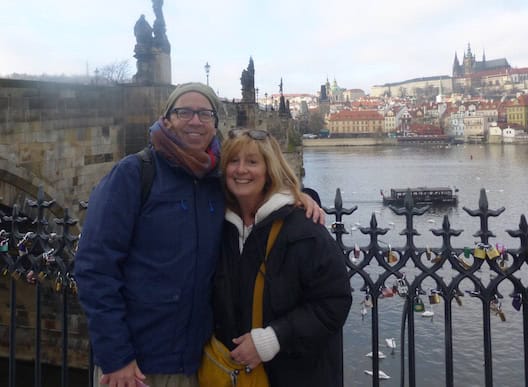 The Christmas Markets are something everyone should try to experience once in their lives. The little villages are adorable, everything is lit up and sparkly, and you feel like you're in a fairy tale, with the Universe conspiring towards your happily ever after.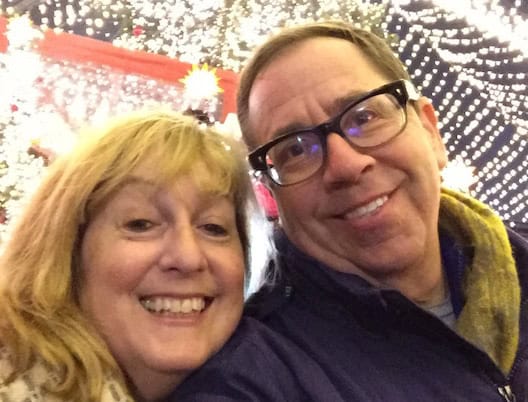 We bundled up, held gloved hands, drank hot chocolate and mulled wine, and got caught up in the joy of the season – and each other.
With spotty internet and no data plan, we were fully present.
That was only a month ago, and we're already starting to think about our next trip. I've got my eye on the 23-day European Sojourn from Amsterdam to Bucharest because it's the longest Viking River Cruise I can find.
Meanwhile, I'm considering putting a porthole in our bedroom.
Full disclosure: I'm not putting a porthole in our bedroom! Ha ha! Viking ships don't even have portholes; they have floor to ceiling windows!