books by my blogger friends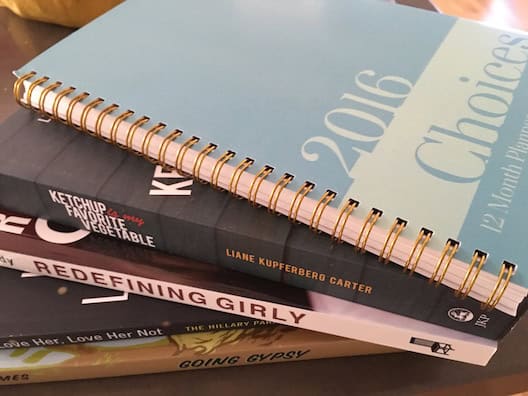 I've met amazing women through blogging and I wanted to end my Book Week by paying tribute to them and recommending some of the great books they've written, especially since they're all non-fiction and many of you have requested suggestions in that genre.
You now have a solid reading list to get the year started for you and, because it would be helpful to also have a planner to keep track of them and everything else you want to do, I'm giving away a couple more of the fantastic Choices notebooks I've written about before from another blogging friend, Kimberley Montgomery.
You can enter below but first check out these eclectic titles. Happy reading, and I'm glad I'm traveling again soon so I can find time to read a new batch of books!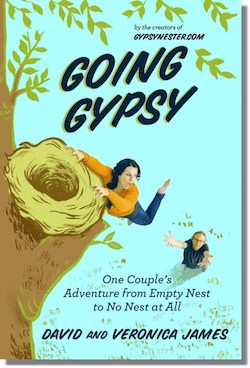 Going Gypsy by David and Veronica James
The subtitle of this travel memoir is One Couple's Adventure from Empty Nest to No Nest at All, which also describes the James' inspiring website, GypsyNester.com. After their kids left, they decided to actually do what many of us just dream about — sell their house and hit the road in an RV. Because, as we know, the journey is as important as the destination, their tales are not just about the places they've been but about their family, their marriage, their self-discovery. Be prepared to experience wanderlust and consider joining them on the road.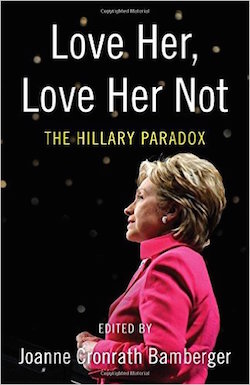 Love Her, Love Her Not: The Hillary Paradox by Joanne Conrath Bamberger
A number of my friends have essays in this thought-provoking book about Hillary Clinton who, for some reason, we all seem to be so conflicted about one way or another. As a Hillary supporter who admits she's far from perfect, I found these essays compelling and important reading. Carefully curated, they form a powerful collection which should be required reading before the 2016 election. Ultimately, it's the essay by Bamberger herself, "I Don't Need Hillary Clinton to be Perfect," that sums it all up for me. She says, "The only perfection I need is to see a woman who shares my political beliefs sitting behind that desk in the Oval Office in my lifetime. If that day comes, that will be the perfect day of all days for me, especially if I get to see it with my daughter."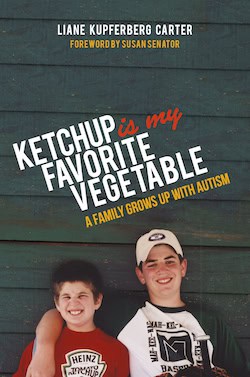 Ketchup Is My Favorite Vegetable: A Family Grows Up With Autism by Liane Kupferberg Carter
Carter's writing has sometimes taken my breath away. Her memoir about raising a son with autism is honest, brave and oh so real, and I would think it would be a bright light for every other parent in that community. With humor and wisdom, she reveals the struggles and triumphs that come with the diagnosis, and she shows the importance of being your child's biggest advocate. She shares the emotional toll life with a special needs child can take on a family but is unwavering in her love for her son. As a reader, you will also fall in love with Mickey — and his Mama Bear of a mother.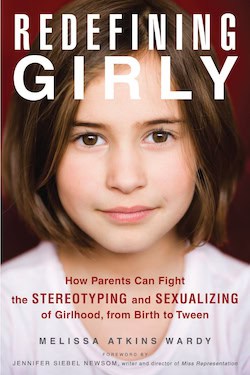 Redefining Girl by Melissa Atkins Wardy
As the subtitle says, this must-read guide shows How Parents Can Fight the Stereotyping and Sexualizing of Girlhood, from Birth to Tween. Activist blogger Wardy covers everything from getting past the all-pink aisles in toy stores to "navigating too sexy too soon." She provides resources and tools for using your voice and your purchasing power to change the way girls are portrayed and to raise confident daughters who believe they can be something more than a princess.
Bristol boyz Stomp: The Night That Divided a Town by Doreen M. McGettigan
McGettigan's brother, David, was brutally and senselessly murdered by local gang members in 1998 in a case of road rage, leaving behind a wife and young son. This memoir recounts the events of that night but focuses on the long, painful healing process that followed. McGettigan and her family were shocked to realize that our court system is horribly broken and that victims' rights are often trumped by criminals' rights. This is a very personal book which offers a glimpse into the tragic way lives are changed forever by violence. McGettigan has become an outspoken advocate for victims of crime, and her story will stay with you long after you've finished reading the book.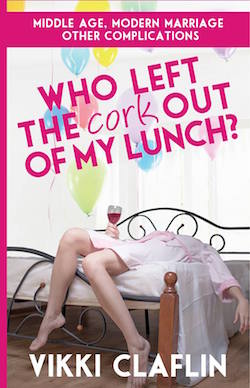 Who Left the Cork Out Of My Lunch? by Vikki Claflin
Okay, Vikki Claflin is hilarious. Her blog, Laughlines, is where I often go when I need to be reminded that middle age is actually funny. Her new book addresses all the topics of this stage of life — menopause, the empty nest, sex, marriage — but in a way that makes you snort with laughter. Despite its title, do not read her essays while you have any liquid in your mouth because it just may end up coming out of your nose.
To keep your own reading list, I'm giving away a copy of the Choices notebook to two lucky Midlife at the Oasis subscribers. (If you're not a subscriber, first sign up for my weekly newsletter in the right sidebar of this page.)
For a chance to win, simply leave a comment below. For a second chance, tweet this:
Contest ends on January 17 at midnight Pacific time. Winners will be notified by return email. Prizes can only be sent to a U.S. mailing address.