more beach books!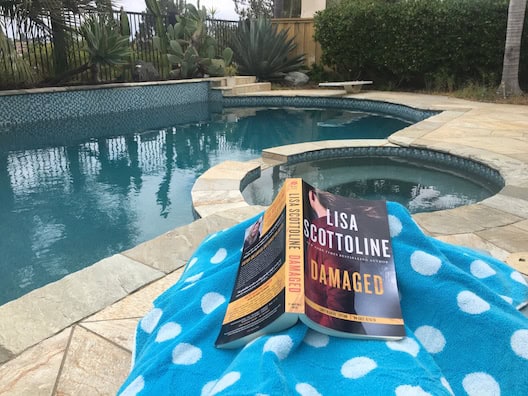 I gave you five suggestions for great beach reads yesterday but here are five more because summer days are long and you will gobble up all of these books fast!
A Window Opens by Elisabeth Egan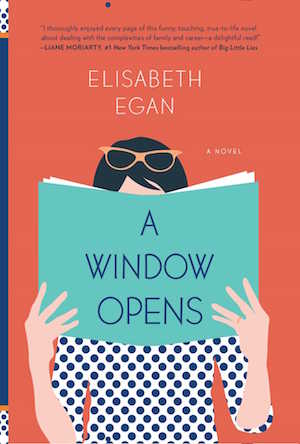 Women are still trying to figure out how to do it all, and in this debut novel, Alice Pearse (a nod to author Allison Pearson, who wrote I Don't Know How She Does It?) is a part-time magazine editor trying to balance work, marriage, kids, parents and the fact that her husband unexpectedly quits his lawyer job to open his own practice. She ends up accepting a full-time position with Scroll, a new company whose mission is "to reinvent reading the way Starbucks reinvented coffee." Hello! I was totally intrigued by Scroll and found the business-y parts of the story fascinating. I love books about women's well-intentioned, misguided and often hilarious attempts to create domestic bliss, and I kept rooting for Alice because it felt like rooting for all of us.
Damaged by Lisa Scottoline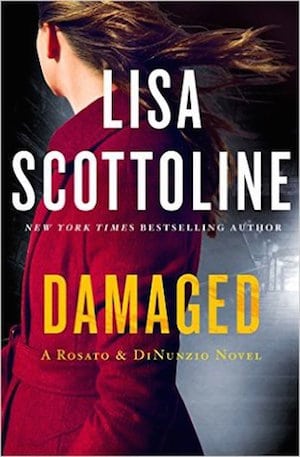 I'm always excited when a new Lisa Scottoline book comes out, even though I finish it in a day or two and then have to wait again. Her mystery thrillers are fast-paced and always keep me guessing. In this one, attorney Mary DiNunzio is hired  to defend a 10-year-old boy, who is dyslexic, shy and bullied, and who has been accused of attacking a school aide. She quickly becomes his champion, getting more personally involved than maybe she should. In signature Scottoline style, there are so many twists and turns but, ultimately, this is a story that shows us the true meaning of family. And, as the co-author of books of very funny essays with her daughter, Francesca Serritella — their new collection, I've Got Sand in All the Wrong Places, is another great beach read — that's what Scottoline does best.
Ink and Bone by Lisa Unger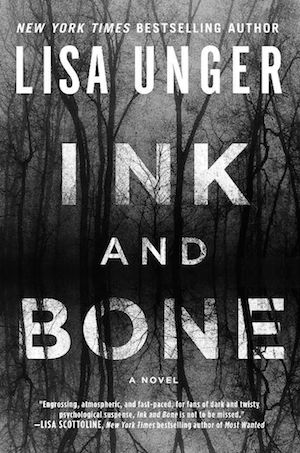 Lisa Unger is another author whose books I eagerly await. This moody thriller takes place in the Hollows, a small town with creepy undertones and a mind of its own. Twenty-year-old Finley is becoming more and more aware of the psychic abilities she seems to have inherited from her grandmother, and she finally allows herself to test them out to help a mother find her missing daughter. The story is dark, and the urgency of time is chilling. This is a nail-biter with a strong sense of place, and I can already picture the movie.
Arrowood by Laura McHugh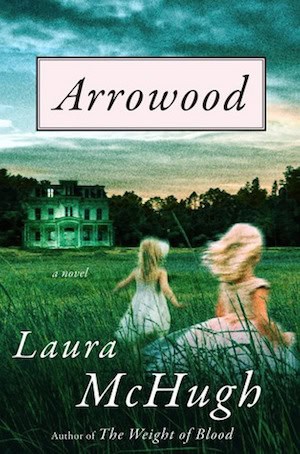 Laura McHugh is also a master at creating a vivid sense of place. Arrowood is the gold standard of historic houses lining the Mississippi River in Southern Iowa. But it hasn't been lived in for years — since twin little girls mysteriously vanished two decades ago. Arden, the twins' older sister, decides to return to her childhood home, determined to find out what happened to the girls that summer day that she was in charge of watching them. How much of her memory is actually history? Like any good gothic tale, Arrowood features an old house full of secrets and is a bit of an old-fashioned ghost story. It's definitely haunting.
Fractured by Catherine McKenzie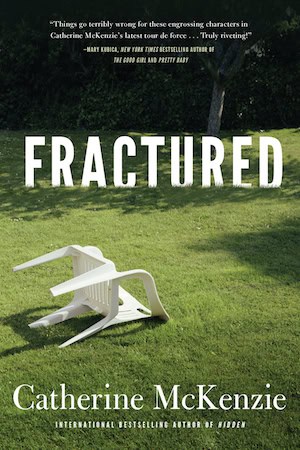 This psychological thriller by Catherine McKenzie really freaked me out because much of the plot revolves around a crazy suburban homeowners association woman — a character with whom we've had our own real-life craziness. When bestselling author Julie Prentice and her family move into the neighborhood to escape a stalker from Julie's past, they're hoping for a fresh start. Julie befriends their neighbor, John, and things start taking a turn for the worse. The book is told from the alternating perspectives of Julie and John, and is structured around a deadly accident. It is always fascinating — and often shocking — to see what's really going on behind all those lovely curtains on the beautifully kept streets of supposedly idyllic communities. This is a surprisingly complex story about the real relationships — friendships, marriages, neighbors — behind the facades.
Don't forget to order your Boxes of Books before it's too late!